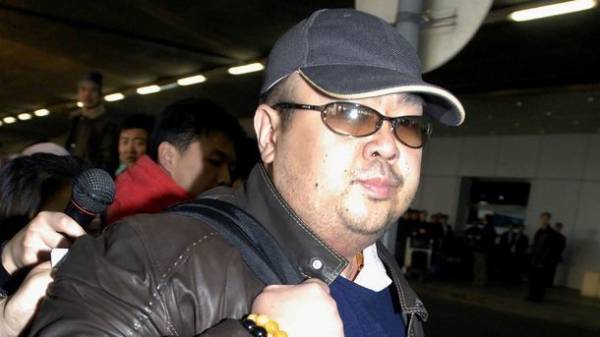 Malaysian specialists have not found the autopsy needle marks and other wounds on the body of the younger brother of North Korean leader Kim Jong-Nam.
Also the autopsy showed no signs of a heart attack, reports "RIA Novosti".
The cause of death remains unknown.
In this case, relatives of Kim Jong-Nam had not yet received official request for extradition of a body.
See also: Brother Kim Jong-UN killed a girl in a short skirt
We will remind, Kim Jong-Nam was killed in an attack on February 13 in Malaysia airport where were going to fly to Macau to his family.
According to the investigation, this crime was committed by two women who managed to escape quickly. The footage allowed per second to reconstruct the murder. It is expected that brother, Kim Jong-UN could have been hurt, poisoned needles, splash him with a toxic liquid or to hold a face cloth dampened with a dangerous liquid. During the investigation, arrested several people.
The Japanese Agency Kyodo, in turn, reports that the older brother of the leader of the DPRK had already made the attempt — in 2009, 2010 and 2011. Also prepared the attack in 2012, but it failed to prevent Chinese security services.
Comments
comments