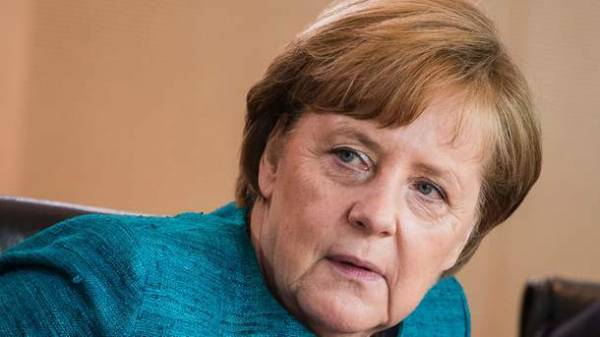 German Chancellor Angela Merkel hinted that Europe will not be able to rely on others to solve their problems, RIA Novosti reported with reference to Bild.
Her capture, now Europe will solve their problems without the help of the Americans.
"Those days when we could rely on others, passed. I realized over the past few days… We Europeans must do to take their destiny in their own hands!" — said Merkel.
As noted by the German edition, the statement was made after the recent summit "the big seven", which was attended by the us President and made statements in relation to NATO.
However, Europe still needs to maintain friendly relations with Britain and the United States, believes the German Chancellor, and at the same time, more focus will be on improving relations with the President of France Emmanuel Macron.
We will remind, during his visit to the NATO summit, the US President, Donald trump declared that the members of the Alliance should assume the burden, and should allocate more funds for its defense.
NATO Secretary General Jens Stoltenberg noted that the lack of trump's statements about supporting the article 5 of the NATO Treaty does not mean that he does not support the U.S. commitment to collective defense. He also said the Bush administration agreed to increase funding for military presence in Europe.
Comments
comments