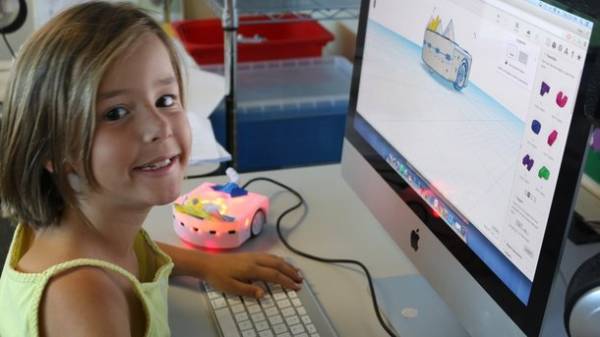 More recently, online education for students was seen as an additional way of acquiring knowledge or training test, tests, testing, etc. But today it is becoming one of the best ways of full secondary education. The motivation of the parents, who decided on this step, the most different, but most of the transitions for this type of training, if not to take into account the medical condition of the child or the frequent business trips of parental dissatisfaction with the way knowledge is shared in modern schools.
One does not like the extra workload of the child, from their point of view, the lessons that does not focus on the items that you will need for further admission to universities. Others believe that their child is uncomfortable in the team, and, having tried several schools, they decided that the house will be healthier nervous system of their child. Others are tired of the endless problems of schools with leaking roofs, missing cleaning agents, extra taxes on gifts, textbooks, etc.
Parents who want to educate their children at home, looking for their own way of the optimal solution. Someone moves to full homeschooling bound certification to any school, others unite and create classes, and even schools for their children, others are trying to maneuver between the conventional school and home exercises. But all this requires enormous effort, so at some stage, parents think that distance learning is the most real and healthy alternative to move to "work at home". Moreover, now in Ukraine there are remote schools, which are issued upon completion of training, regular high school diploma.
About the pros and cons of "Moodle" we've talked to experts, teachers, schools and parents whose children already have teaching experience with online tutori.
HOW ARE WE GOING TO LEARN
It seems that everything in this training is very simple, because to get the right knowledge you need only a computer and a couple of hours a day. You can learn totally on your own: there are many online educational resources, which collected material to the topics of school subjects in accordance with current government programs — in the form of presentations, videos, reference charts and summaries, tests, practical tasks, etc. Can be material to collect myself. There is a chance to negotiate and connect to the resources offered by the MES for students from Donetsk and Lugansk regions. For example, in the Zaporozhye region has a regional online educational resource "School of knowledge", which is lined courses in core subjects for pupils of 5-9 and grades 10-11.
And here lies the first problem: all the child will need a school for certification as unschooling not allowed in our country in any form. Theoretically, such a base would be any nearest to your home school, but our laws are so confusing in this matter, and the Director of schools are so not prepared to take just wanting to be homeschoolers (not for medical reasons) that you, most likely, will refuse. Armed with a stack of printed laws of Ukraine on education (law of Ukraine "About zagalnu seredny higher education" (article 13), "Provisions about distancia navchannya" (order of MES of Ukraine dated 25.04.13 No. 466), etc.), writing lots of statements in various instances, it was possible to obtain from the school Board to certify or at least a partial visit, etc. But it is a hard way, and the parents, going to the free swimming, looking for just the liberation from the endless struggle with the school.
ACCORDING TO THE LAW. Lifeline can be schools in which there are various forms, including distance learning. After enrolment and payment (starts from 460 UAH/month.), the student is issued a password to access the educational material, assignments and tests of self-control. Students actively communicate with teachers via different communicators (internal chat, forum, Skype, etc.), classes to attend and in person. But here the acute problem of delivery of all General subjects and self-control.
MOTIVATION AND CONTROL
The hardest thing in distance learning (as in any home) is to find the motivation for daily activities, even in such circumstances, to learn and to pass not only have those items that like.
Regardless of the form of ownership and learning all schools use curricula approved by the MES of Ukraine.
Therefore, none of the experts told us what the age of the child the most suitable for the transition. "Homeschooling with 10-12 years is a good decision, says Max Baksheyev, a researcher of childhood in Kids_hub. But all the same it is necessary to focus on the child, as he is ready to self-organization. The second point depends on the parents, because at some time someone of them will have to become the Director of a "mini-school" and completely take over the arrangement of the educational process". I agree and the head of NGO "Association of biology teachers of Ukraine", teacher-methodologist, candidate of pednauk Elena Knyazeva: "I have a positive attitude to diversity forms of training, including to your home. But each case is different — you need to focus on the student and to have a clear answer to the question of why it is done. The worst situation is when "distance learning" — easy for parents, but prison for a child. Although the shape of today is very modern and in demand and is well-suited for highly motivated high school students".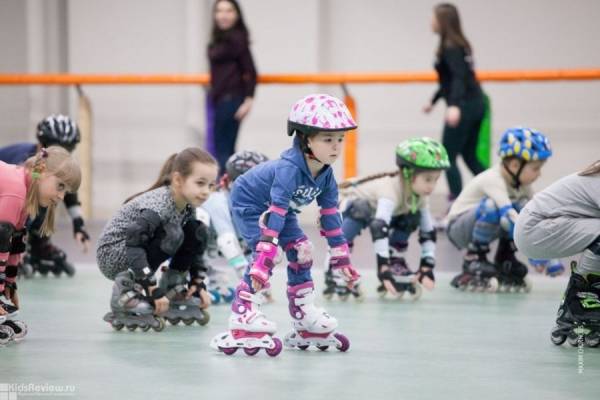 Not to think about work to be done. Freedom is necessary to be able to use
MINUS TEMPLATES SCHOOL
There is another feature in any home schooling — the process of "rassharivaniya". "The release of consciousness from the stamps that accompany the training takes a month. But sometimes, it lasts for years," says Max Baksheyev.
"I have rassharivanie took 3 years. Interfere with the constant fear that anything we miss, we're not, are bad grades, and it is necessary to do… walk Away and understand that riding a bike or making dumplings is sometimes more important than mathematical formulas, quite difficult," says the mother of the Kiev homeschooler Tatiana Krivine.
"Our training started: in September—October of the school year, when we switched on the remote control, then faced the rejection of the computer from which previously it was impossible to tear! Freedom first has caused the greatest stress. But now my son almost every day devotes time to lessons, studying 4 languages and loves to cook. We do not pay attention to evaluation. And happy that we went from regular schools," says the mother of the Kiev 7th grader Svetlana Kuzmenko.
Comments
comments