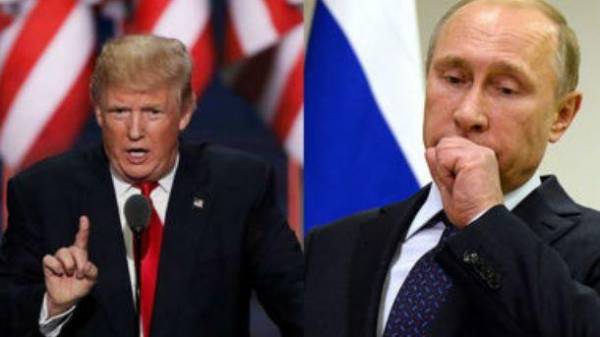 Sources in the American government circles have confirmed information about the repeated contacts with the secret services of the Russian Federation participants of the election campaign of Donald trump.
On it informs Agency Reuters.
Contacts have been recorded in the past year, and took place before the November U.S. presidential elections. The Agency did not disclose the names of sources, noting that we are talking about five former and current employees of the government, "directly familiar with the situation".
Previously, the newspaper the New York Times, citing four current and former U.S. officials said about the relations of the election team trump with the Russian special services.
According to the newspaper, U.S. intelligence intercepted the conversations of the representatives of the headquarters of the trump with senior representatives of the Russian intelligence and by Russian officials that they were in 2016. It was reported that contacts were intercepted around the time when intelligence has collected evidence of the involvement of Russian hackers for hacking the servers of the US Democratic party.
Reuters reports that currently, the FBI holds from three different investigations on the impact of the attacks by Russian hackers on the results of the elections in the United States.
In particular, in Pittsburgh is the identification of people refutes hacking computer systems of the Democratic party in 2015-2016. In San Francisco the FBI is trying to determine the identity of the hackers from the group who calls himself Guccifer 2.0, which published the electronic correspondence of the head of the election headquarters of Hillary Clinton, John Podestà.
Also investigated cases of financial transfers of Russian companies and individuals suspected of being affiliated with trump. The Agency does not name specific names.
We will remind, the adviser of the President of the United States Donald trump on national security, Michael Flynn, resigned after a secret conversation with the Ambassador of the Russian Federation about the lifting of sanctions.
Comments
comments