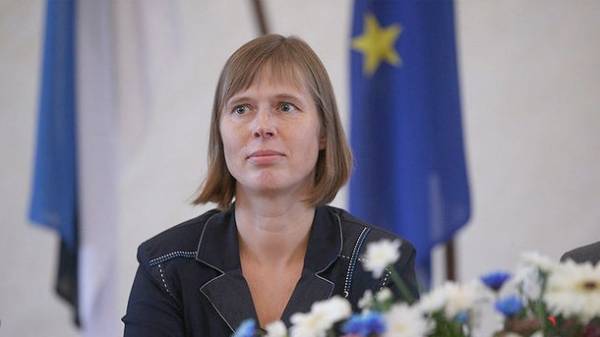 The President of Estonia Kersti Kaljulaid at a meeting on Saturday in Munich the meeting of heads of Baltic States with the Vice-President of the United States Mike Pence called for the preservation of sanctions against Russia.
"Attacking the Ukraine, Russia violated the principles of international law. Russia is not in Ukraine there is no "special rights" and there can be no special interests. Therefore, it is important to state that think the same as we, together, advocated for the current sanctions," she said in a press-service of the head of state.
Kaljulaid thanked the Vice-President of the United States for "strong speech" at the Munich security conference, emphasizing his words that the United States was for Europe an indispensable partner, especially in security where he said that the United States will adhere to the promises and to share such common values as freedom, democracy and the rule of law.
"In terms of NATO's role we have with Vice President Penny a very similar point of view, the Alliance means deterrence and guarantees and commitments. Member States of the Alliance to fulfill their obligations, because only so NATO is strong. The world is able to create only the strong", – said the head of state.
Comments
comments