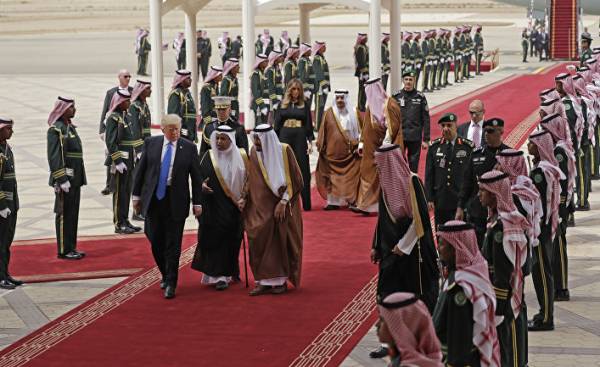 From the beginning it was like that first trip trump in Riyadh served as the catalyst for the crisis in Qatar, and now we got some confirmation of this from one of the members led by Saudi Arabia block.
The Minister of foreign Affairs of the UAE Anwar Gargash (Anwar Gargash) confirmed this week that "very, very successful" trip to trump in may in the Gulf countries has helped to speed up the decision of his country — along with Saudi Arabia, Egypt and Bahrain — the beginning of political and economic pressure on Qatar.
This assumption strengthens the assumption that the beginning of the first foreign tour trump had a significant negative impact. It proves his sincere friendliness towards the Saudis and their allies gave them an incentive to take careless actions contrary to U.S. interests. Similarly presumptuous opinion trump that he had joined regional governments in a common cause, was one of the reasons for the settling of accounts between the United States of America that the result has transformed the appearance of unity and claims trump to be the leader in complete ridicule.
Trump trustingly accept client requests to combat terrorism in Riyadh. They turned around and cynically carried out a vendetta against one of their neighbors, pretending that the episode of the fight against terrorism, and trump again took their statements at face value. Saudi phase was considered to be one of the most successful parts of the first foreign trip of trump as President, and two months later we realize that in fact it was destabilizing and embarrassing episode, is still causing headaches for the U.S. and regional governments.
Comments
comments