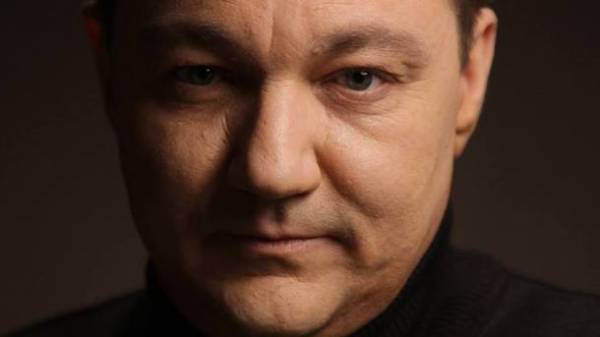 Russian President Vladimir Putin made a terrible mistake with the recognition of "papers" so-called "DNR" and "LNR". This opinion was expressed by a military expert, the MP Dmitry Tymchuk.
"Putin has long had to throw another bait and "LDNR", and Russian domestic consumers on the subject of heated conflict in the Donbas. To pour, so to speak, a fresh batch of formalin to a stillborn child named "Novorossiya". Become too obvious hanging in the air uncomfortable questions residents "LDNR", for which they fight, and the Russian citizen – so merges Moscow, the Donbas, or the "Russian world" did not give the mighty Russian oak. Besides generous, but not a public promise Surkov leaders "LDNR" about the imminent recognition of the Kremlin in the occupied territories of Donbass has ceased to operate," he writes on his page in Facebook.
According to him, the Kremlin had to do something that would understand and a simple "tractor" in Makeyevka, arrived from Rostov lubricating a machine gun, and a simple Russian patriot Bob in Voronezh, "with a hangover looking the story about the difficult everyday life of "young of the unrecognized republics". Recognition of documents and became such a step".
"Putin thinks he picked a perfect time. UN laments about non-payment by Ukraine of pensions to residents ORDO. The OSCE, EU and other talk about the inadmissibility of blockade. Sorry for all the residents of Donbas, and only one Russia, as always, instead of words, handed the long-awaited "helping hand". But Putin is deeply mistaken. It totally and irrevocably focused exclusively on Donbass he VAS and Voronezh drunk to Sing. Whereas the international community's de facto recognition of "LDNR" is a serious reason that can not be ignored even by those who may wish under the guise to hang on Kiev full responsibility for the events in the Donbass. "Quiet legitimization of the occupation" Putin's designed for idiots, with which, fortunately, are not all members of the Banquet", – Tymchuk added.
As reported, Putin signed a decree on the recognition of "papers" so-called "DNR" and "LNR".
Comments
comments