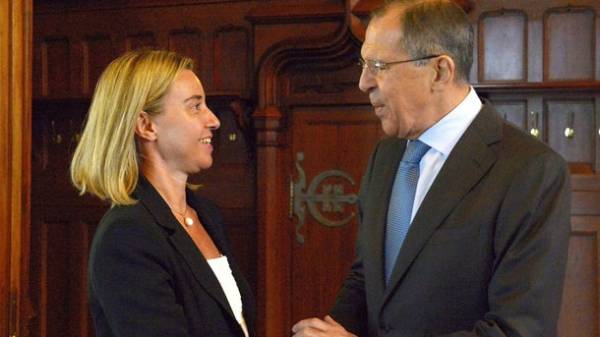 EU high representative for foreign Affairs Federica Mogherini and Minister of foreign Affairs of the Russian Federation Sergey Lavrov on the sidelines of the Munich security conference, discussed the situation in Eastern Ukraine, reported on Saturday evening the European external action service (EBU).
"Mogherini reiterated the unshakeable support of the European Union full implementation of the Minsk agreements, stressing also associated with the responsibility of Russia, and reiterated that the participation of the EU in supporting the work of the Normandy format and the OSCE," – said in a communique of the EMU, released in Brussels.
The document notes that Mogherini and Lavrov exchanged views on issues of the need to preserve a nuclear agreement with Iran, the middle East peace process and the Quartet's work. They also discussed the situation in Libya and Afghanistan.
The parties had a long talk about Syria after a meeting in Astana on the cessation of hostilities in the prospect of a resumption of inter-Syrian negotiations in Geneva on 23 February and the upcoming conference in Brussels on the future of Syria and the region, according to a communiqué of the EMU.
Mogherini and Lavrov agreed to remain in close contact on these issues in the coming weeks.
Comments
comments