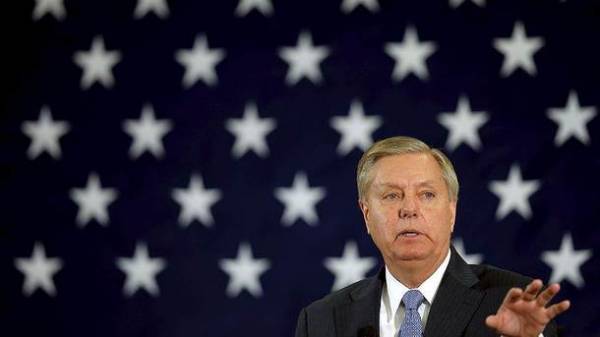 Washington will investigate Russia's intervention in the American elections in order not to repeat such a situation in the future.
This was stated by Republican Senator Lindsey Graham at the Munich security conference.
"The Congress is deeply and closely investigates the influence of Russia on our elections to be more prepared," he said.
In turn, democratic Senator Chris Murphy said that too little is being done to investigate the interference of Russia in elections in the United States. "Russia is very poorly paid for it," he said.
As reported last year, all 17 US intelligence agencies have confirmed that the contested interference in the election campaign to the detriment of the Democratic candidate Hillary Clinton by hackers associated with the Russian authorities.
29 Dec FBI and Department of homeland security released a report about cyber attacks during the presidential campaign, which confirmed the involvement of Russian special services. After President Barack Obama announced introduction of sanctions against 9 Russian razvedchiki and individuals from Russia and declared persona non grata 35 Russian diplomats.
10 American senators have drafted a bill to toughen sanctions against Russia for cyber attacks committed during the presidential elections in the United States.
In turn, 11 Jan 2017 trump said that to hacker attacks in the United States is involved, both Russia and other countries.
On 14 January, the U.S. Senate Committee on intelligence announced the beginning of a bipartisan investigation into cyberwealth Russia to elections in the United States.
Comments
comments