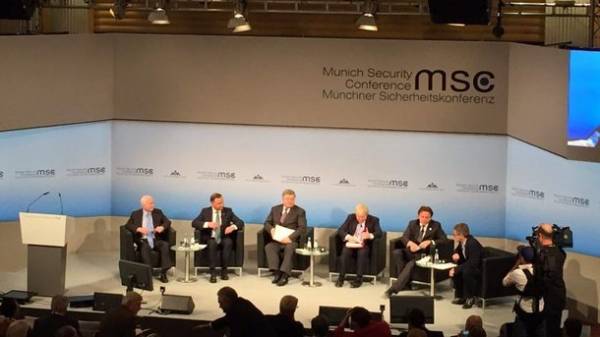 US Senator John McCain says the United States ' commitment common Western principles. He stated this during the 53rd Munich conference on security, broadcast journalists Today.
"You must not forget America, America with you," he said, prompting applause from the audience.
"I have many years attending this conference, I don't think this conference was so urgent as now. Our predecessors did not believe in the end of the story, and believed in justice, we have to continue. Europe and the world is concerned that America is losing its leadership position, all the Americans who come here think otherwise. The survival of the West is not only the struggle for material but also for moral and ethical principles. I refuse to believe that the West came to an end, I believe in the West, that we must constantly fight for the West," he said.
As you know, the Munich conference will last until Sunday, February 19.
Comments
comments