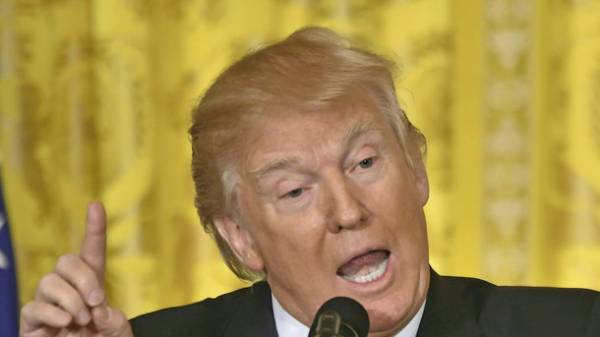 The US President Donald trump said Thursday that he intends next week to sign an Executive order aimed at protecting American citizens from illegal immigration into the country.
"We plan to issue a new decree next week, which will allow us to protect our country and our people (illegal immigrants – ed)", – he said, speaking at a press conference in Washington.
It is expected that the decree will relate to the tightening of legislation on immigration control. Other details of the future document are not yet available.
In late January, trump has signed a decree according to which for 120 days restricted entry into the United States refugees and 90 days suspended entry into the United States from countries with predominantly Muslim populations of Iraq, Syria, Iran, Sudan, Libya, Somalia and Yemen.
The ban was suspended by the Federal court, the administration tried to challenge the ban in the court of appeal, but was refused. In turn, the American leader has promised to continue the legal fight.
Comments
comments