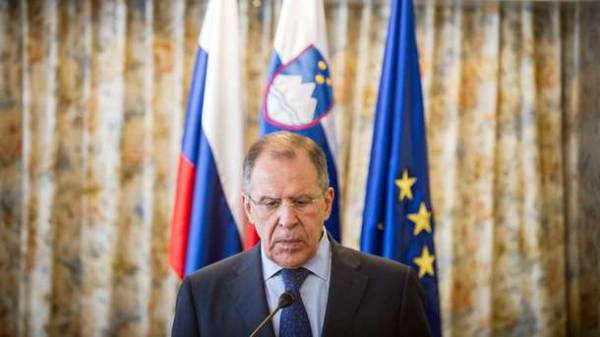 The Russian foreign Minister Sergei Lavrov after the first talks with U.S. Secretary of state Rex Tillerson said the U.S. desire to connect to the settlement of the conflict in Ukraine. He said this following the meeting in Bonn.
"We also discussed the situation in Afghanistan, the situation in Ukraine. In all these areas our American partners are interested to join efforts that are being made to overcome these conflicts," Lavrov said.
According to him, the sides confirmed the existence of common overlapping interests, especially in regard to the "implacable fight against terrorism" and, in this context, a political settlement in Syria.
"As soon as the team of state Department and other agencies dealing with these issues, will be formed, we expressed our readiness to establish contacts," said Lavrov.
He assured that the Tillerson confirmed the willingness that was expressed by the President of the United States Donald trump in conversation with Russian President Vladimir Putin – the willingness to overcome the period undermined the bilateral relations of Russia and the United States.
"Of course, in relationships there will always remain issues that require coordination and decisions and disagreements, of course, we in one sitting will not overcome," said Lavrov.
He stated that the meeting was pragmatic, businesslike and productive.
"We match our vision of how to move in directions that we had discussed our presidents by telephone on January 28 in principle," Lavrov said.
Earlier it was reported that the Secretary of the U.S. Department of State's Rex Tillerson said that he expects the Russian Federation of compliance in the implementation of the Minsk agreements.
Comments
comments