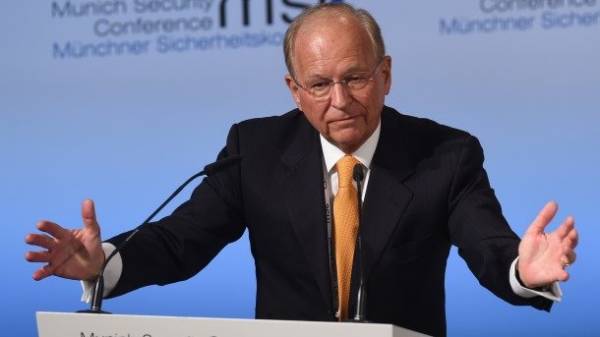 Chairman of the Munich security conference, Wolfgang Ischinger considers that the efficiency of the "Normandy format" would be strengthened if it included the US President Donald trump. He stated this in an interview with Deutsche Welle.
According to him, the American leader in the negotiations will help to accelerate the process of resolving the conflict in the Donbas.
"I propose to the administration trump to join those who work together in the so-called "channel format", – to Germany, France, Russia and Ukraine. It would have strengthened the format of negotiations," – said Ischinger.
He stressed that the parties to the conflict are not particularly advanced in terms of implementation of the Minsk agreements.
Earlier people's Deputy Borislav Bereza said that the efficiency of the "Normandy format", it needs to attract the UKthat has a serious support to Ukraine in the international arena.
Also, in his time, Russian President Vladimir Putin said that Russia is not against engaging in the "Normandy format" of the US, but with the condition to work with them in parallel.
Recall, the foreign Ministers "Norman format" meet in Munich for the security conference, where he will discuss the worsening in Avdeevka, a heavy weaponry withdrawal in Donbas and the implementation of the Minsk agreements.
Comments
comments