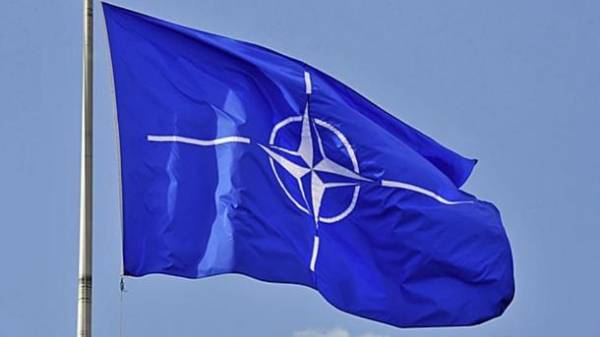 The Minister of defense of the United States of America James Mattis confirmed the continued U.S. commitment to the North Atlantic Treaty Organization (NATO). He said this in Brussels at a joint press conference with NATO Secretary General Jens Stoltenberg.
The Pentagon chief thanked the head of the Alliance for the warm reception at the headquarters of NATO. He agreed that the meeting of heads of defensive departments of the countries-NATO members is important.
"I believe that we are here in order to chart a course for the future of the Alliance. The events of 2014 (the annexation of Crimea by Russia and the beginning of the destabilization of the situation in the Donbas – Ed.) allowed to soberly assess the situation, and we must adapt to what has been disclosed, in terms of our security challenges," said Mattis.
"The Alliance remains the fundamental basis for the United States and for the entire transatlantic community. As the President said trump, he strongly supported NATO," – said the lava of the Pentagon.
He also noted that NATO is on the path of transformation and always adapting to the challenges in the security sphere.
"And it is absolutely appropriate, when last week European Ministers of defence called just demand that everyone who benefits from the best defense system in the world, share a Pro rata share of necessary expenses to protect freedoms. And we must never forget that ultimately we are talking about freedom, we are defending NATO," said Mattis.
"And I am convinced that we will prove that we can respond to changing circumstances", – added the Minister of defense.
In this regard, he noted that he arrived in Brussels to hear the views of my colleagues, the Ministers of defence of member countries of the Alliance and conduct open conversation with them about the direction of NATO and on the level of allocation of responsibilities among allies.
We will remind, today, February 15, in Brussels at the headquarters of NATO began a two-day meeting of defense Ministers of member countries of the Alliance.
The Ministers will focus on ensuring the strength and flexibility of the Alliance in the context of the challenges posed to NATO, and will also consider the progress of increasing the presence of the Alliance on the Eastern borders of NATO in the framework of the policy of strengthening the defense and deterrence of threats.
As reported, the US deployed to the South of Romania military equipment, including tanksand 50 personnel, which will be based at the military base "Mihail Kogalniceanu".
In 2016 the defense spending of the countries-members of NATO has increased to 10 billion U.S. dollars. The NATO Secretary General noted that this is an important step for strengthening of defense of the countries-members of the Alliance. Stoltenberg noted that the indicator of 2% is made up of five countries, Romania and the Baltic States are approaching this level.
Earlier, the President of Lithuania Dalia Grybauskaite said that during the Russian exercises "West" along the borders of the Baltic countries will deploy troopswho "defiantly preparing for war with the West."
Comments
comments