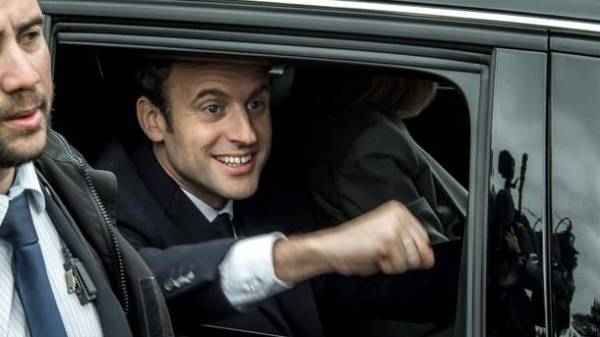 The poll, conducted by OpinionWay, others in the victory in the second round of the presidential election to Emmanuel Macron. According to published reports, the founder of the movement "Forward!" pick up in the second round 61% of the vote. The head of "National Front" marine Le Pen will receive 39% of the vote.
The survey was conducted by OpinionWay ORPI companies and commissioned by the magazine Les Echos and Radio classique.
Previous public opinion polls conducted by Ipsos and Harris Interactive company immediately after the announcement of the preliminary results of the first round, also predicted the victory of the Macron in the second round on 7 may.
Earlier it was reportedthat by the end of the first round of presidential elections, the founder of the movement "Forward" Emmanuel macron gained 23.75% of the votes, the party leader "national Front" marine Le Pen – 21,53%. The candidate from the party "the Republicans", the ex-Prime Minister Francois Fillon leaves the presidential race from 19.91% of the votes. The leader of the movement "Rebellious France," Jean-Luc Mélenchon scored 19,64%, he also passed the second round, according to the interior Ministry.
Comments
comments