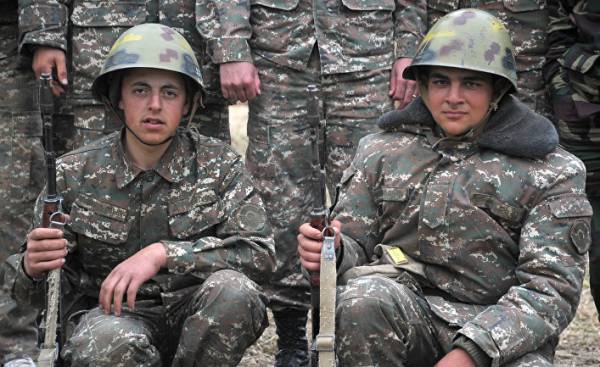 "All the world's countries, international organizations consider Nagorno-Karabakh an integral part of Azerbaijan". This was stated by the Deputy Prime Minister of Azerbaijan Ali Ahmedov, commenting on the referendum, planned by the separatist regime of Nagorno-Karabakh.
Ahmadov said that the lack of solution does not mean that the international community changed its attitude: "the International organization of the same opinion. The government of Azerbaijan and the Azerbaijani people have voiced their position on Nagorno-Karabakh. As noted by the President (Ilham Aliyev, Azerbaijan) under no circumstances will not allow establishing a second Armenian state on its territory. Azerbaijan will not cede an inch of our land. The separation of Nagorno-Karabakh is not a subject for discussion, was not and never will be".
As for what the Armenians or anyone else wants somewhere to hold a referendum, its conduct does not apply "to resolve the conflict in Nagorno-Karabakh and the question of whether Azerbaijan Nagorno Karabakh. If someone wants to hold the referendum for their own benefit, have to spend. Of course, the Azerbaijani people and the government, international organizations, in particular dealing with the conflict settlement, did not recognize this referendum. However, this referendum may hinder the way to resolve the conflict. This should be assessed as another provocation of the Armenian side".
Comments
comments