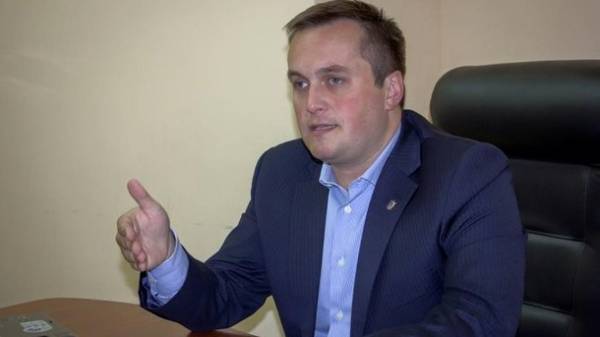 A Declaration of income have to submit all officials, without exception, however, there are separate categories of operatives of the Declaration which may not be in the public domain. The journalists said the head of the Specialized anti-corruption Prosecutor's office (SAP) Nazar Golodnitsky.
According to the report, so Holodnitsky commented on the failure of certain high-ranking officials, mainly from law enforcement agencies to submit their income Declaration.
"The NAB investigators are operative workers, but their taxes filed. I know about the procedure, developed by NACP (the national Agency for prevention of corruption – Ed.) and SBU concerning the Declaration, but there's no question of the legality of hiding declarations", – said rukovoditel SAP.
As noted Holodnitsky, there are declarations that are not subject to General disclosure is a Declaration of "persons who, because of certain circumstances carry out a particular job, for example, kontrrazvedka".
"But behind closed doors, law enforcement officers, inspection Declaration, access to these open declarations," explained Holodnitsky.
We will remind, the first stage of submission of electronic declarations for 2015 ended on the night of 31 October. He touched the subjects of declaring, who is responsible and very responsible position – the President, Prime Minister, Cabinet members, MPs, judges, law enforcement officers.
From 1 January 2017 in Ukraine began the second phase of electronic Declaration. It will last until April 1. During this period, your electronic Declaration shall apply without exception of persons authorized to perform functions of state or local government, as well as equivalent officials and legal entities of public law.
Comments
comments