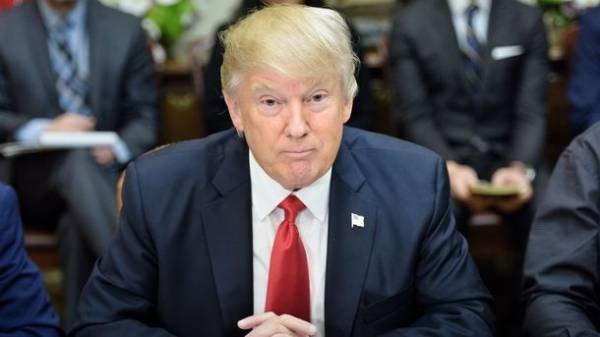 Kiev has received very positive signal from the US – American President Donald trump is counting on the return of Crimea to Ukraine. Said this yesterday, press Secretary of the White house Sean Spicer.
"President trump has made it clear that he expects the Russian government will deal with the de-escalation of violence in Ukraine and return the Crimea", – he said.
Despite the unexpected for the Kremlin, the position of the trump in Russia it is perceived in a familiar manner – "krymnash", do not give up.
A social media White house statement provoked a strong and enthusiastic reaction.
Volodin did not believe that trump expects the return of Crimea to Ukraine, "He promised before the election is quite another"
— Rustem Adagamov (@adagamov) February 15, 2017
– Not true, comrades, it's all a lie! And did trump the trump does not like,- said Vyacheslav Volodin.
— Sanctions fruit (@Buddy_Judge) February 15, 2017
Vyacheslav Volodin, 53
Not understand what is happening pic.twitter.com/0flxOFt6mk
— RB of a brain (@belamova) on 15 February 2017.
Edros Volodin urged trump to fulfill campaign promises:) https://t.co/PHbDzNXyPE pic.twitter.com/TdjHYm1E2a
— Khodorkovsky, Mikhail (@mich261213) February 15, 2017
How much of hawthorn was drunk to the health of trump Russians!
— RB of a brain (@belamova) on 14 February 2017.
The speaker of the state Duma Vladimir Volodin refused to accept the reality, threw a handful of mushrooms and began to sculpt Iduna from manure
— Roman Yukhnovets (@Roman_Yhnovec) February 15, 2017
The US President Donald trump has hinted that he expects Russia to return Crimea to Ukraine and a reduction in violence in the East of Ukraine pic.twitter.com/EDuDZaT4Wo
— Rogozin-to-orbit (@LyapunovS) 14 Feb 2017
I have the feeling that before rush was talking to the boys in white collars, and now – uncle bits behind. https://t.co/i799cNOg0u
Crimean, UKRAINIAN (@Crimea_Ukr) 14 Feb 2017
Russia has 2 allies: the US national Debt and a dam in California pic.twitter.com/Ykn1qvqOe6
— VP (@sranysovok) 14 Feb 2017
Donald trump has stated that it expects Russia to return Crimea to Ukraine
Heavy life raseyskoy patriot pic.twitter.com/S8mkNAC2ai
— Vladislav (@vladislav_frei) February 15, 2017
This is what I think about the stickers "trump is a schmuck". It should be a sticker transformer. A removable part "not". Just in case.
— Nyusha Eliseeva (@Njuschka) 14 Feb 2017
The Ministry of foreign Affairs of the Russian Federation about the Crimea: "We do not refund stolen!" pic.twitter.com/lfUP39Y1B9
— Terrible Bendera (@Realuran) February 15, 2017
Just remembered pic.twitter.com/Naktj4NVru
— Edmond Dantes™ (@deMonte_Cristo) February 15, 2017
– We are not to blame,
we Crimea green men were planted. pic.twitter.com/Dd8kQVoUFZ
— Clear the TASS (@ChetkiyTASS) 14 Feb 2017
The Kremlin is very concerned that investment in trump were in vain:
https://t.co/H2mnogZ9ky
— Foreign Rossi (@Fake_MIDRF) February 15, 2017
Interesting time to give,or is not necessary? pic.twitter.com/cBfQaI7ORq
— The main Liberal (@ChiefLiberal) February 15, 2017
My thought beetle… until it was destroyed pic.twitter.com/71uEKfCJy8
— Andrii Olefirov (@AndriiOlefirov) February 15, 2017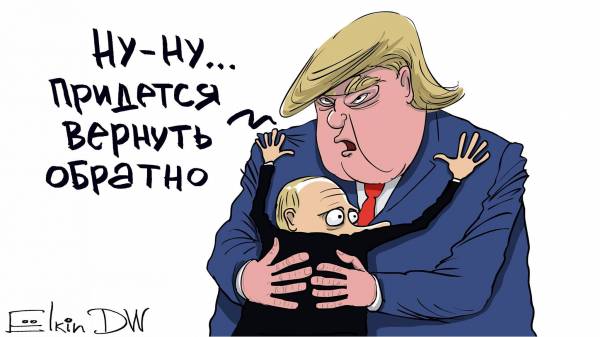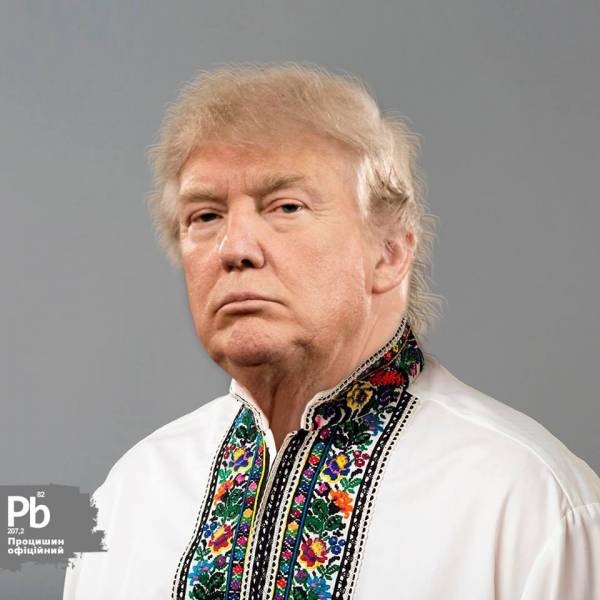 As reported, the speaker of the state Duma Vyacheslav Volodin stated that Moscow is too early ranked Donald trump to the allies, but its position relative to the occupied Crimea should not affect the restoration of ties between the two countries. They believe that such position of the President of the United States will not affect the reset in Russian-American relations.
Comments
comments