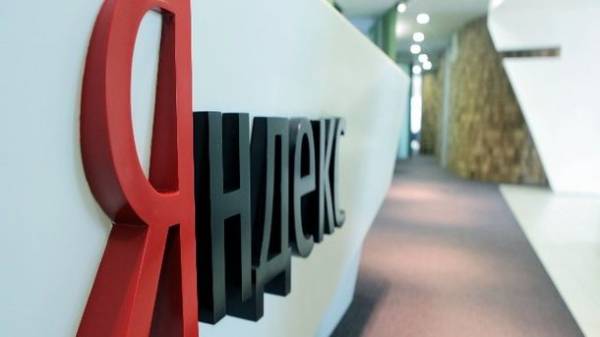 The security service of Ukraine today, may 29, raided the offices of the company "Yandex.Ukraine" in Kiev and Odessa – intelligence Agency suspects the company of treason. This is stated in the press service of the SBU.
According to the report, the management of the company illegally collected, accumulated and passed in Russia the personal data of Ukrainian citizens, in particular personal data, occupation, lifestyle, place of residence, work, leisure, sources and amounts of income, phone numbers, email addresses and social media accounts.
The operatives of intelligence agencies documented that among the citizens, information about which was transferred to Russia, there is law enforcement and special bodies, members of the Armed Forces of Ukraine, other units involved in military operations in Eastern Ukraine, workers of bodies of state power and control.
"The information was transferred to the special services of the Russian Federation for the planning, organization and conduct of reconnaissance, sabotage, information and sabotage operations in our country at the expense of Ukraine's sovereignty, territorial integrity and inviolability", – stated in the message.
As told in SBU, the intelligence officers found during a search of the server hardware and the documentation that will be sent for examination. Examination of fact-checking for the collection, storage and transfer to the Russian side the personal data of citizens of Ukraine.
Experts also will analyze the traffic Ukrainian users to Russian servers and will verify the coordination of illegal activities from the territory of the Russian Federation.
We will remind, earlier the speaker of the SBU Elena Gitlyanskaya confirmed that the searches were in connection with proceedings under the article on treason.
The Russian company says that is willing to provide law enforcement all necessary information.
Recall, may 18, the company "Yandex" has informed its partners in Ukraine that her account is locked. In the company's office attributed the blocking of access to the accounts with the decree of the President of Ukraine Petro Poroshenko, which he has put into effect the decision of the Council of national security and defense of the country on the expansion of sanctions against Russian legal entities and individuals.
As you know, on may 16 the President of Ukraine enacted the decision of the Council of national security and defense dated 28 April "About the use of personal special economic and other restrictive measures (sanctions)" against Russia.
Comments
comments