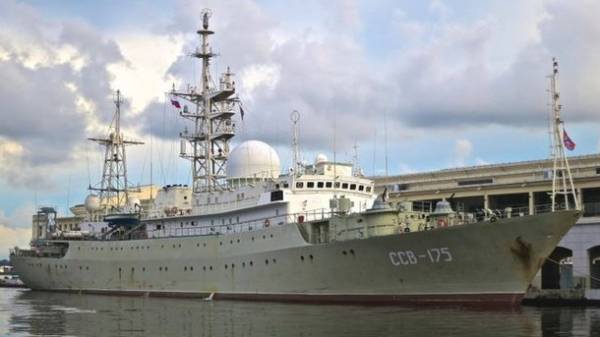 From the US East coast on Tuesday was recorded by Russian intelligence ship – the first time since the presidency of Donald trump. It is reported by Fox news, citing two US officials.
Russian spy ship" was discovered about 70 miles off the coast of Delaware. He was moving to the North at a speed of 10 knots (about 18.5 kilometers per hour).
"This location means that the ship is in international waters. The boundary of U.S. territory is 12 nautical miles (about 22 kilometers)," according to Fox news.
The ship, with the name "Viktor Leonov", the last time was observed in US shores in April 2015. According to the source channel, the ship is able to intercept messages or signals, and capable of measuring the capabilities of the sonar the U.S. Navy.
The ship is also equipped with missiles surface-to-air.
"It's not a matter of great concern, however, we observe the situation," said a us official.
Earlier it was reported that American intelligence agencies do not trust the new President of the United States Donald Trump and hide from it some information.
Comments
comments