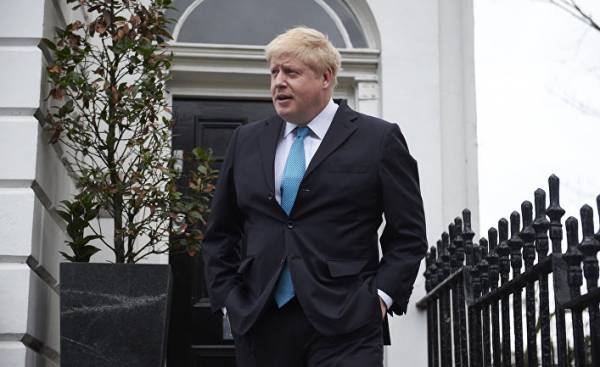 It is reported that under the plan proposed by Boris Johnson (Boris Johnson), the budget allocated for foreign aid should be spent on strengthening the allies of great Britain abroad to counter Russia.
Out of the total budget size is 12 billion pounds, is designed for international assistance, the Minister of foreign Affairs has allocated 700 million pounds to create the new Foundation of empowerment (Empowerment Fund) to be used as soft power to fight against Vladimir Putin.
The Sun newspaper published information according to which these funds will be spent on projects to defend the interests of the UK abroad through the help of such allies, as the Baltic States, in countering the influence of Russia and the Islamic state (a terrorist organization banned in Russia — approx. ed.).
These funds will be spent not on weapons, and to combat extremism — in particular, cyber attacks.
Johnson reportedly supports the idea of creating a new Fund in return. This happens on a wave of harsh criticism in respect of how funds are spent by the UK on the provision of assistance abroad.
In December, the foreign Minister said: "we Have a cult of the strong personality, strong hands. Democracy, we are losing ground".
"We have to redouble its commitment and to protect and preserve the best that there is in an international order based on principles of law," he added.
As stated in an interview with a source from Whitehall, this plan is one of the ways to strengthen the global influence of the UK after its exit from the EU.
The Ministry of foreign Affairs comment on the report abstained.
Comments
comments