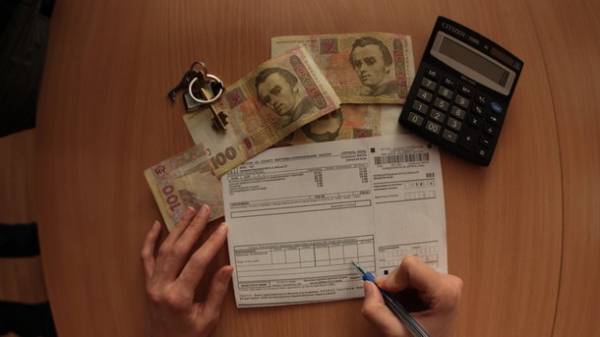 The welfare of Ukrainians do not allow to reduce the number of subsidies. This was announced by Vice Prime Minister of Ukraine Pavlo Rozenko.
According to him, the government does not intend by force, "through a knee" to reduce the number of Ukrainians who should receive subsidies.
"We are talking about a gradual process of reducing subsidies when the people will increase income and this means that people gradually can pay housing and communal services", — explained the official.
He also noted that it is possible with the condition that the price of gas and utility services will be fixed.
"This year the Cabinet set the price of gas in the amount of 6800 UAH, which is responsible past season, so there is no reason to talk about the rise in gas prices during this heating season, and for housing and communal services", — said Rozenko.
In addition, he commented on the situation with the payment of those services. So, Vice-the Prime Minister assured that those who receive subsidies, and almost 100% are calculated on receipts. While those Ukrainians who do not receive the subsidies available such service as a deferred payment — when a person could in the winter to pay only part of the necessary amount, and all the rest — he moved in the summer receipts.
"These services were used by about 200 thousand families, while subsidies are paid 7.8 million Ukrainian families", — concluded the official.
We will remind, earlier the Minister of social policy of Ukraine Andriy Reva said that by the first of January 2018 , the number of recipients of subsidies in Ukraine will be reduced to 5 million households, that is "eliminated" one-third of subsidies.
Comments
comments