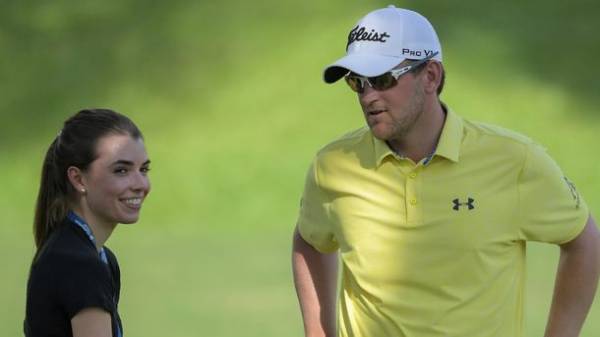 In the Ukrainian offices love to flirt. And do it with both men and women. This is evidenced by the result of the survey, which was conducted specially for Valentine's Day the International personnel portal hh.ua.
According to their data, more than half of "white collar" admitted that flirting at work. As expected, most have signs of attention to colleagues of the opposite sex it is men. Interestingly, flirting at work, representatives of a strong and beautiful half have different goals.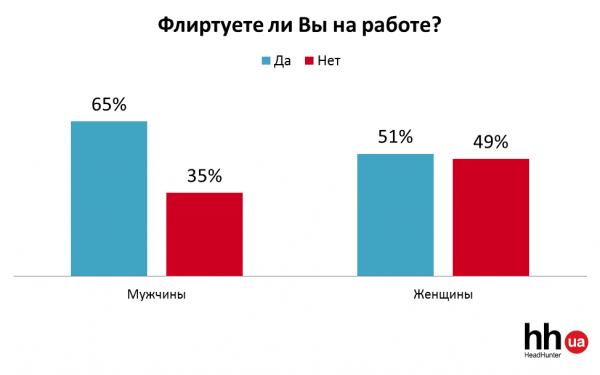 For women it is more a game entertainment in the working time. Men say that in this way Express my sympathy to any colleague.
Most of those who are not flirting at work, claim that they are not peculiar to this behavior. A quarter of respondents said that they have not yet found the object of his attention. And only 6% are embarrassed or afraid of condemnation of his colleagues.
According to the data of the survey, most office workers have signs of attention to colleagues of the same rank. However, 8% of men and 12% women allow themselves to flirt with the head. And one of the twelve respondents even flirts with the customers.
What was said by the respondents, most of the "white collar" can't see in the office flirting is nothing wrong with that. Almost two-thirds believe that flirting does not interfere when it is appropriate – does not burden the participants and not forced to be awkward.
Men find that it helps to defuse the situation and improve the relationship, whereas women are twice as likely to have said that flirting at work leads to misunderstanding and awkward situations.
At the same time men and women are told how to react if a colleague of the opposite sex starts to flirt with them. So two-thirds of the "white collar" will accept or ignore courtship depending on the likes/dislikes. Every fifth man and every tenth woman will reciprocate to the signs of attention from colleagues. 6% of men and 15% of women will ignore this behavior.
The survey included 558 respondents from different regions of Ukraine.
Comments
comments