The lowest and the highest salary for April were members of the same faction
While in Ukraine, growing wage arrears, it became known that the deputies for April received from almost 2 thousand hryvnia to more than 48 thousand hryvnias. This was announced in the Verkhovna Rada in response to a formal request , transfer "Ukrainian news".
In April we received a people's Deputy Alexey Ustenko ("servant of the people") – 1 826 USD. Highest salary – the Deputy Olga Rudenko ( "servant of the people"), her April salary was 48 292 of the hryvnia.
Also received a salary and the Chairman of the Parliament Dmitry Razumkov. His April salary was 47 230 hryvnia. His Deputy Ruslan Stefanchuk accrued 47 230 hryvnias of a salary, the assistant Elena Kondratyuk – 44 970 hryvnias. The Parliament speaker and his deputies received 42 040 UAH for implementation of Deputy powers in March.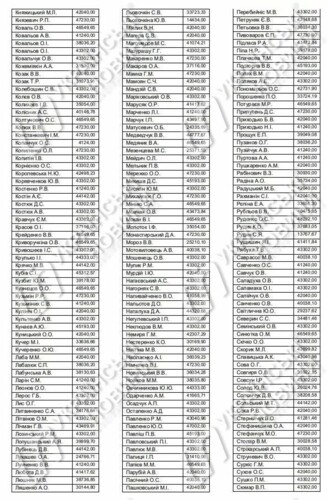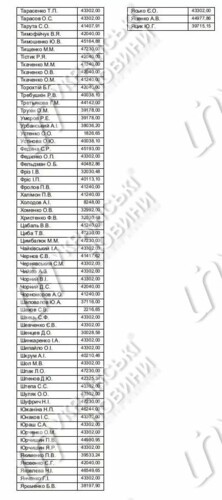 Recall the average salary in Ukraine amounted to UAH 11 446 in March 2020, according to official statistics. The highest salaries, the Ukrainians offered in the field of information and telecommunications – average of 23 303 hryvnia per month. More recent data not yet formally published.
In addition, earlier the President of Ukraine Vladimir Zelensky said about hard to limit the salaries of officials. According to him, since April 1, their salaries do not exceed 47 thousand hryvnias:
Comments
comments