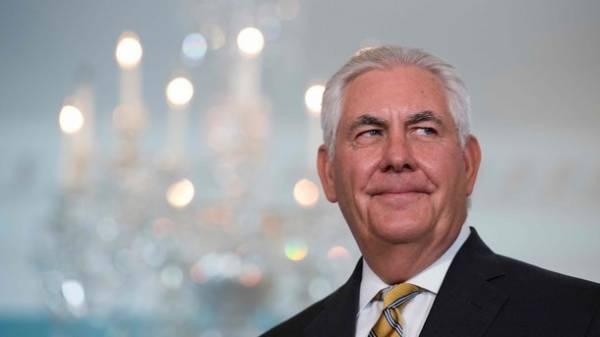 U.S. Secretary of state Rex Tillerson saw the willingness of the Russian authorities for negotiations on the settlement of the conflict in Ukraine. He said this following the meeting with his Russian counterpart Sergei Lavrov in Manila (Philippines), the Correspondent with reference to Associated Press.
He noted that during a meeting with Lavrovym he saw Russia's willingness to negotiate to resolve the conflict in Ukraine.
Tillerson also stressed that the United States will cooperate with all participants of the talks on the Ukrainian crisis.
SEE ALSO
The Ministry of foreign Affairs of Poland: Between Russia and Ukraine open conflict
In addition, the American diplomat said about the differences with Russia over Ukraine, but believes it is not a reason to stop communication on this issue.
As was reported yesterday, the U.S. special representative for Ukraine with Kurt Volker will arrive in Russia soon to discuss settlement of the Ukrainian crisis with Russian presidential aide Vladislav Surkov.
Comments
comments