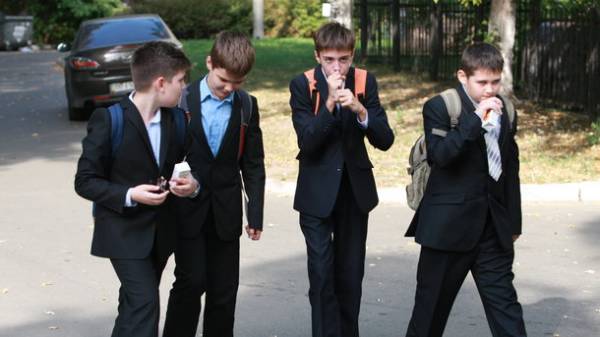 Prices for school uniforms ahead of the new academic year needs to be more accessible, said before the Cabinet meeting, the Minister of science and education Liliya Hrynevych, commenting on the statement of the journalists that today the cost of school uniform reaches 3-4 thousand UAH.
"As for prices, I also believe that it should be more accessible to children, but it is an economic issue… we Have no government regulation, fixed prices on the form, the only thing we can do is provide compensatory factors for large families, socially disadvantaged families and orphans," said the Minister.
SEE ALSO
Why Ukraine closed schools and what will happen next
Ed explained that the form itself is optional, but teachers and parents can choose options.
"Very well, if it was a matter of choice of the teaching staff and parents' choices. It is the order of the President that school uniform is compulsory but what should be the form, it's up to teachers and parents. And they can choose this form," added the Minister.
Recall, the Ministry of education and science has published new guidelines for the teaching of subjects.
Comments
comments