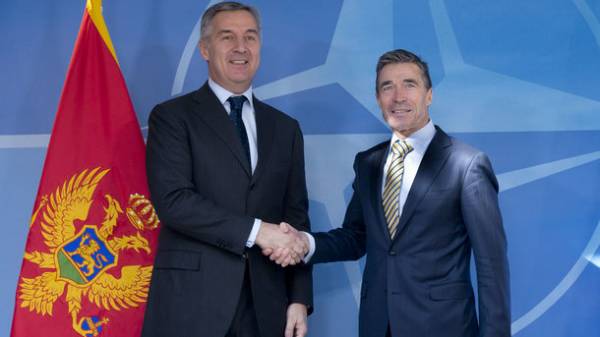 The Deputy head of the Ministry of foreign Affairs of the Russian Federation Alexey Naryshkin believes that Montenegro was dragged into NATO, without asking the citizens of the Republic. This opinion he expressed during a conversation with Deputy Minister of foreign Affairs and international cooperation of Italy Vincenzo Amendola, reports the website of the Russian diplomatic Department.
According to him, when deciding on the accession of Montenegro to NATO should take into account the opinion of citizens about the future of the country.
Therefore, the diplomat noted, "the counterproductive course of official Podgorica on her vtaskivaniya NATO to bypass the referendum".
In addition, he noted that now in the Western Balkan region is the aggravation of the situation and increase the risks associated with extremism, infiltration of militants from the crisis centres in the countries of the Middle East and North Africa.
Earlier, the President of the United States Donald trump signed the act of U.S. ratification of the Protocol on the accession of Montenegro to NATO.
We will remind, the Parliament of Montenegro in June 2016 endorsed a resolution supporting NATO membership.
In turn, Moscow had previously criticized the integration of Montenegro into the Alliance. Russia has repeatedly stated that joining the Alliance will benefit Podgorica's relations with Moscow.
The process may be delayed in time. NATO Secretary General Jens Stoltenberg said that the process of gaining the status of full member of NATO Montenegro may take about a year, but the exact timing is impossible to call.
Comments
comments