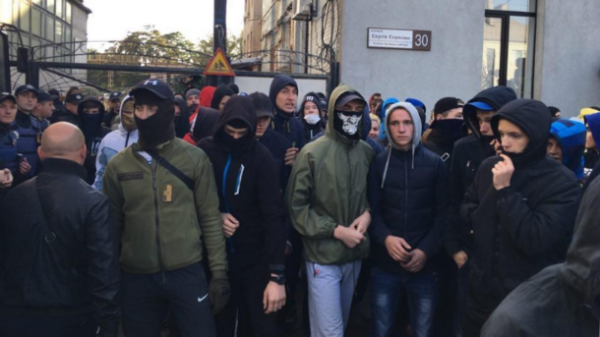 In Zaporozhye people in masks beat up the participants of the Festival of Equality, which was attended by representatives of the LGBT community.
As the correspondent of Agency "Interfax-Ukraine" on Saturday evening at the entrance to Zaporozhye art centre "LOFT Mlyn" where passed a Festival of Equality, with the participation of representatives of sexual minorities, there have been clashes between police and a group of young people wearing masks and balaclavas.
According to the organizers of the Festival of Equality, several dozen radicals stood at the building where the event took place, were aggressive towards the guests of the festival – "was sprayed on people, gas cans, and some of them were beaten with hands and feet".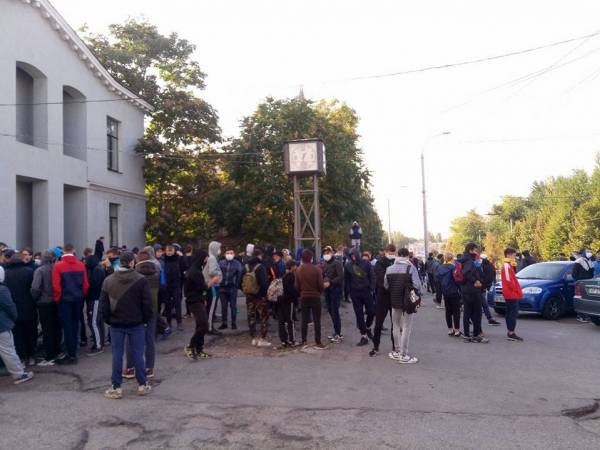 Facebook / Festival runhost. Zaporizhzhya
SEE ALSO
Italian Vogue put on the cover of gay couples

In stepped the police, who drove the attackers from the building where the festival. As told the Agency police, at the moment, arrested 7 people involved in beating of people. They are delivered in Kommunarskiy district police station.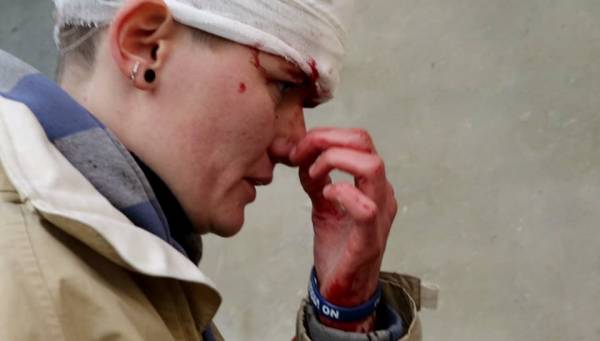 Facebook / Festival runhost. Zaporizhzhya
Officially the police have not yet commented on the incident. Also do not know the exact number of guests of the festival affected by radicals. In social networks there were photos of a few beaten.
SEE ALSO
In Ukraine, will allow to discriminate against LGBT people and trade unions

The rest of the attackers fled. But after a while, some young people returned to the building in the art centre "LOFT Mlyn. The police control the situation.
Festival of Equality takes place in Zaporozhye for the second year in a row. According to organizers, the festival raises issues of domestic violence, gender discrimination, and violations of the rights of people with disabilities, LGBT people and ethnic minorities.
We will remind, in August, LGBT pride was held in Odessa.
Comments
comments