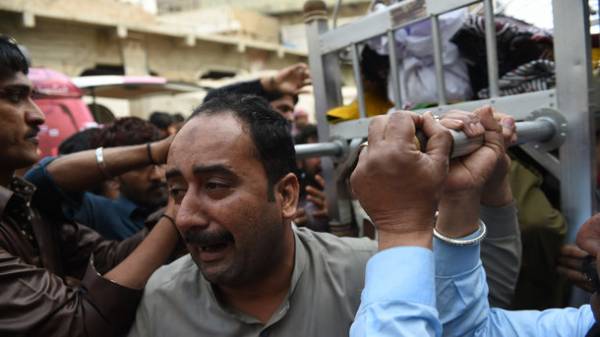 In India, something unusual happened. The young man, who he believed was dead has come back to life on the road to the place of burial.
The story began a month ago when 17-year-old Maruvada Kumar, a resident of Indian village Dharwad in the area Maragogi, was bitten by a stray dog. After this incident the young man a few weeks had a high fever. When the condition of Kumar is deteriorated, he was hospitalized.
The doctors had to connect the patient to the ventilator, according to local newspaper Times of India. The doctors told the relatives of the young man that the infection has spread throughout the body without the kit, it will not survive. However, the family could not afford the expensive treatment and took the young man home.
The disease continued to develop. Finding Kumar no signs of movement and breath, similar boys decided that he had died.
Grieving relatives made the funeral arrangements in accordance with national customs. When the venue of the ceremony the funeral procession had to go about two kilometers, "the dead man" opened his eyes, moved his arms and legs and began to breathe.
Soon Kumar was taken to hospital. Due to the severe state it again hooked up to life support. According to doctors, the boy developed meningoencephalitis – an infection caused by the dog bite.
Earlier it was reported that an elderly Chinese man woke up in a coffin at your own funeral. The incident occurred in the Chinese Tsuglag County of Sichuan province. In fact, the man was physically exhausted, he slept a lot. The "deceased" woke up after eight hours after the start of the funeral ceremony.
Comments
comments