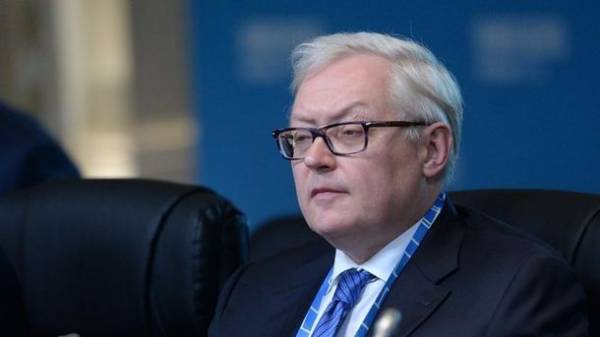 Moscow has not yet received from Washington a message about new appointments of people in the US state Department dealing with Ukraine. This was stated to journalists by the Deputy Minister of foreign Affairs of Russia Sergey Ryabkov.
"We have seen reports about what the purpose of the US administration to be held, he said. In addition to that from the American side we didn't get it."
Earlier it was reported that the representative of US state Department on April 21 reported that the administration headed by President Donald trump really is discussing the possibility of establishing a post of US special envoy on the settlement in Ukraine, "but the final decisions are not worked out."
Previously, the American online publication BuzzFeed, citing two unnamed European officials, reported that the U.S. government is expected to appoint a special envoy to resolve the situation in Ukraine, which will conduct a dialogue directly with Russian presidential aide Vladislav Surkov. According to the BuzzFeed data, this personnel decision would not require approval in the Senate of the U.S. Congress. When the previous us administration led by President Barack Obama several rounds of negotiations with Surkov in Ukraine was held by the assistant Secretary on Affairs of Europe and Eurasia Victoria Nuland. Possible new appointment is supported by France and Germany as a way of expanding US involvement in the process of overcoming the crisis in Ukraine and, accordingly, increase the pressure of the West on Russia in this direction, writes BuzzFeed.
In the structure of the U.S. foreign policy establishment to the present time were 17 special envoy, part of which is presidential, and 15 of the special representatives.
Comments
comments