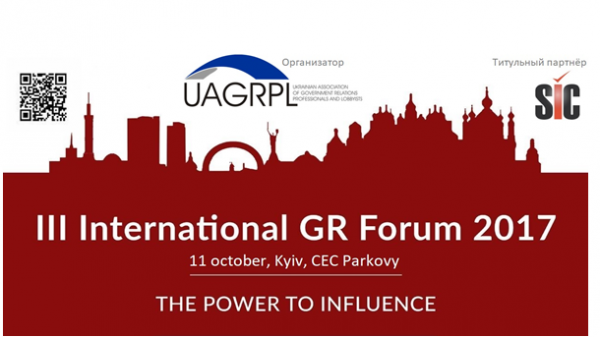 The purpose of the THIRD International GR Forum – to create conditions for democratic, transparent and continuous dialogue between government and business. The current system of interaction of government and business spoke about the need for dialogue and the development of lobbyism, GR to Ukraine. That is the annual international GR Forum allows us to move forward towards the democratic practices of the lobbying that has long existed in the EU and the USA.
Program and more information about the III International GR Forum: http://grukraine.com.ua/anons
Title partner: international company SIC Group Ukrain
 http://grukraine.com.ua/anons
For partnerships: +38 044 227 94 20; Email: [email protected]
www.facebook.com/grforumukraine
Organizer: Ukrainian Association of professionals in the field of GR and the singing of.
Title partner: international company SIC Group Ukraine
Comments
comments