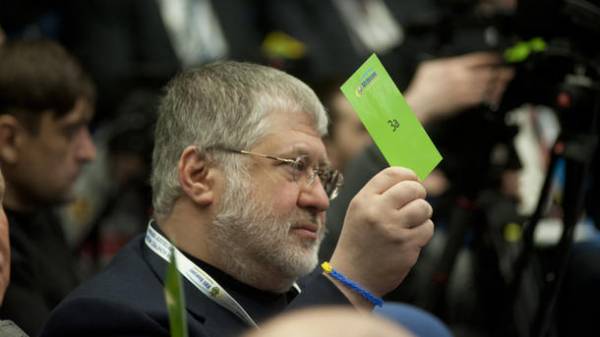 The Pechersky regional court of Kiev in the investigation of embezzlement of funds from PrivatBank seized the property of several plants. This is evidenced by the court's decision of 14 September 2017, included in the Unified register of court decisions.
So, the arrest imposed on the property "Ordzhonikidze mining and processing plant", "Nikopol Ferroalloy plant", "Marganets ore mining and processing plant" and "Dneproazot". Property of these plants is prohibited to dispose of, also it can not sell.
According to the court, the arrest was effected at the request of the Prosecutor General (GPU), which is investigating the case of PrivatBank. The trial commenced three years ago. PrivatBank officials are suspected of taking the 19 billion hryvnia refinancing allocated to financial institutions by the national Bank of Ukraine.
"The investigation established that officials of a Bank in a long time the security of property rights to the product in amounts from 18 to 73 million US dollars has issued loans to companies controlled by the latter, which in turn made suspicious trades by 100% advance payment and transferring the funds to accounts of non-residents. However, the supply of goods did not take place, money has to date not returned", – the document says.
The document also stated that the way the officials of PJSC CB "PrivatBank" did not provide compensation for potential losses due to non-fulfillment or improper fulfillment of the terms of the loan agreements.
As is known, beneficial owners of PrivatBank to its nationalization were businessmen Igor Kolomoisky and Gennady Bogolyubov. They are the ultimate beneficiaries of a number of detainees plants.
We will remind, in the summer of 2017, six months after the nationalization of the "Private" against Kolomoisky and Bogolyubov opened criminal proceedings due to failure of terms of restructuring debts of the Bank stipulated in the agreement to transfer the PrivatBank in the state.
Comments
comments