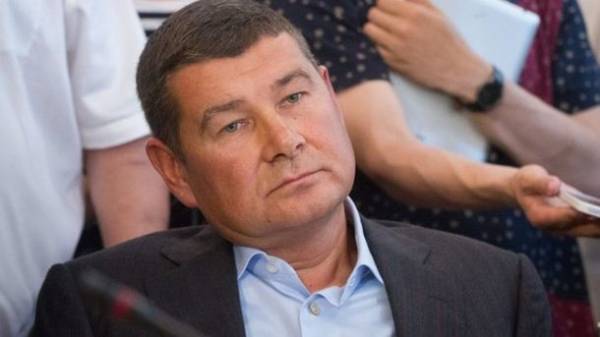 The Prosecutor General's office of Ukraine sent to the competent authorities of Spain the documents necessary for the commencement of extradition to Ukraine, mother of the Deputy of the Verkhovna Rada Oleksandr Onishchenko Inessa Kadyrova, Deputy Prosecutor General of Ukraine Yevhen Yenin, reports Еспресо.TV.
"Already sent a request", – quotes the channel of Enina.
According to him, the documents for extradition was sent on Wednesday.
As reported, on April 12, the National anti-corruption Bureau of Ukraine has sent to the Prosecutor General of Ukraine for the transfer to the competent authorities of Spain a full package of documents required to initiate extradition proceedings I. Kadyrova, which, according to the investigators, is a co-organizer of the "gas scheme" in which the interests of the state suffered damage amounting to about 3 billion UAH".
NABU said that after receiving the original documents to the court of Spain will take a decision on the application of the so-called extradition arrest or other preventive measure before considering the question of extradition I. Kadyrova in Ukraine.
Kadyrov in the international wanted list on suspicion of committing crimes under part 1 of article 255, part 4 of article 28, part 5 of article 191, part 2 of article 209 of the Criminal code of Ukraine – in which articles we are talking about the creation of a criminal organization, embezzlement of property in especially large sizes and fictitious entrepreneurship. On 30 March she was detained in Spain on orientation of Interpol and Europol.
Onishchenko is suspected of organizing a scheme for the theft of funds in the extraction and sale of natural gas in the framework of joint operation agreements with PJSC "Ukrgazvydobuvannya", which was caused to the state damage for the sum about 3 billion UAH. The SBU also announced the beginning of a pretrial investigation in respect of Onishchenko on the grounds of high treason.
Comments
comments