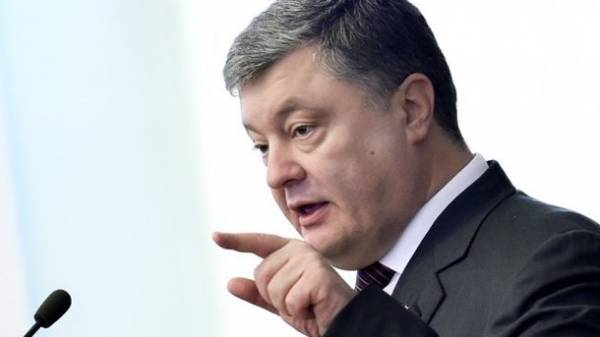 President Petro Poroshenko said that Ukraine intends to return occupied Crimea exclusively through political and legal means. He stated this in his address to the Ukrainian people to commemorate the 73rd anniversary of the genocide of the Crimean Tatar people, informs press service of the head of state.
"In the confrontation with the enemy, which turns blooming Crimean land into a giant military base, our state will remain in positions which are professed by all civilized mankind, and to ensure the preservation of peace, freedom and democracy. We are determined political and diplomatic means the return of occupied Crimea, which, of course, was and remains an integral part of Ukraine", – said Poroshenko.
He noted that the Russian annexation of Crimea categorically do not accept the leading democratic countries of the world.
"We appreciate their continued clear and consistent support for the sovereignty, independence and territorial integrity of Ukraine in conditions of continuous Russian aggression, as well as special attention to the fate of the Crimean Tatars, all Ukrainian patriots in the occupied Peninsula. We are grateful to the world for supporting the return of Crimea through international pressure on the occupier – through sanctions, lawsuits. There is the legal assessment of the International Court of justice the actions of the aggressor – the Russian Federation", – said the President.
Recently Petro Poroshenko told as a visa-free regime with the EU will help to return the Crimea and the Donbass. According to him, the rapprochement with Europe through visa-free travel for Ukrainians will be a great motivation for citizens from territories occupied by Russia to return to Ukraine.
Comments
comments