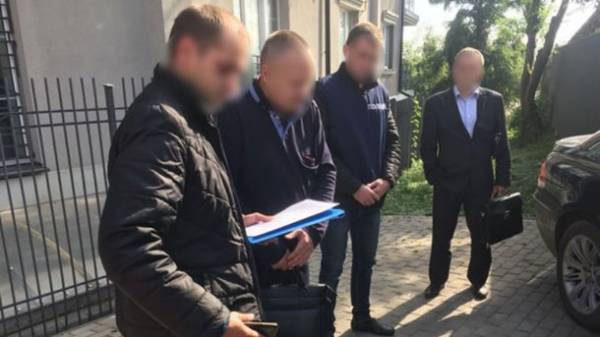 The head of the disciplinary Commission of the bar of Volyn region organized corruption scheme. About it reports a press-service of the Channel.
"The Chairman of the qualification and disciplinary Commission of the bar along with another lawyer organized system of extortion. Their illegal activities documented the staff of regional management of protection of economy of national police and Prosecutor's office of area", – stated in the message.
SEE ALSO
Officials of the Odessa city Council missed out on a large bribe
As noted, two thousand dollars and more than five thousand hryvnias of illegal benefit demanded officials from the citizen for the successful passing of the qualifying examinations necessary for obtaining the certificate of the lawyer.
"Today, 27 September, operatives of Department of protection of the economy in the Volyn region of national police and investigators from the regional Prosecutor's office detained the Chairman of that Commission and of the intermediary in receiving a bribe. At the place of residence of the defendants carried out the authorized searches. The issue of detention officers in accordance with article 208 Criminally-the procedural code of Ukraine", – stated in the message.
Earlier it was reported that in Kherson oblast officials have detained during transfer of the second part of a bribe in the amount of one thousand dollars of the USA (the first part was $ 2000). The total amount of bribe had to be more than 12 thousand dollars and were intended for the smooth implementation of the criminal scheme on plunder of budgetary funds.
Comments
comments