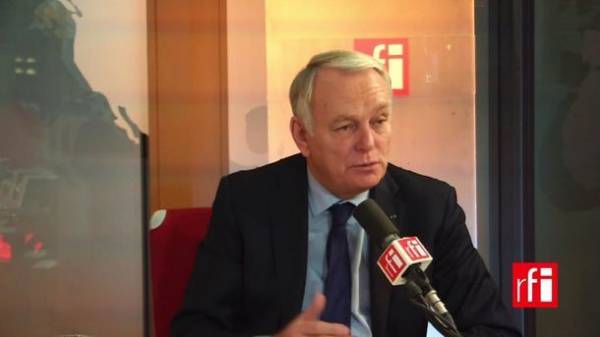 Lies and propaganda called, the Minister of foreign Affairs of France Jean-Marc Ero approval of Syrian President Bashar al-Assad about the innocence of the Damascus chemical attack in Idlib province. About it the French Minister said in Beijing during a press conference with foreign Minister Wang Yi, according to Reuters, reports "Ukrainian truth".
"What I heard is absolute lies and propaganda, – said the French Minister. – It is absolute cruelty and cynicism. So we have to end this. We need a real ceasefire".
Damascus denies any involvement in the chemical attack that occurred in early April.
Earlier Syria's President Bashar al-Assad said that his country has chemical weapons.
We will remind, the President of the United States Donald trump has expressed doubt that the head of Syria Bashar al-Assad could use chemical weapons is prohibited without the consent of the Russians, who strongly support it.
The White house noted that now the investigation on the matter. According to him, a great team at the Pentagon and personally to Minister of defence James Mattis working on it. "I would like to believe that they (the Russians) didn't know about it (preparing a chemical attack by the Assad regime), but they surely knew they were there", said trump.
He stated that the use of chemical weapons against civilians, including children and infants, is a terrible crime.
The US President also noted that he has no doubt of the correctness of his decision to respond to this crime by firing rockets at the airbase, where they had been directed a chemical attack against the civilian population.
Comments
comments