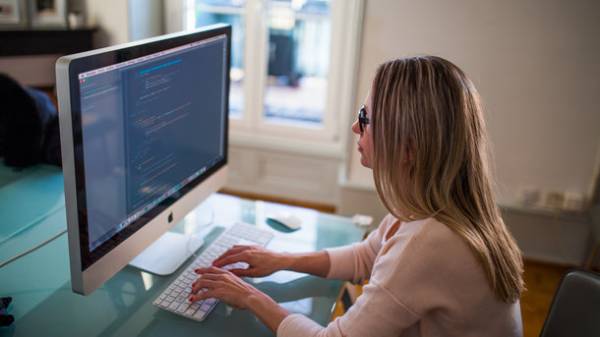 How to start a career in IT and why in this case, thinking is more important than knowledge, wrote on blog.rabota.ua.
1. Take the first step
Universal recipes how to get into IT. Start with SWOT analysis – assessment of their strengths and weaknesses, choose the specialization that interest you, create your personal development plan and follow it.
Make a summary. Make time every day to send it, view, do the updates.
Evaluate which level of payment you can claim, based on their knowledge and skills – explore open source, jobs and resumes.
2. Find a task in the daily routine
Often IT companies select employees based on a certain set of necessary knowledge, abilities and skills. But even if the applicant has got knowledge in courses, it does not mean that he knows how to use them. You cannot learn to drive unless behind the wheel.
SEE ALSO
Ukrainian IT-company was clearly noted in the world rankings
To get a job in an IT company, it is important to practice at every opportunity. For example, you can start with the automation of something their daily lives.
Also go through test tasks online. Gradually form summary does not list courses you have passed, and a list of tasks that you performed. The greater the variety of tasks and projects, the better.
3. Think about another role in IT
The IT sector is very versatile. Companies are looking for not just developers – it is only about 55% of vacancies. The rest positions of the non development areas: account managers, salespeople, social media marketers, SEO marketers, business analysts, and other specialties.
In this non-technical professionals to better understand IT – this is a big advantage. Learn the specifics of the industry: a lot of information is online, you can take courses, Coursera and Edx. Not to take the lessons in vain, read the requirements in the job to which you'd like to claim.
4. Go for knowledge in an IT company
It is best to go to the courses that spend an IT company. They are more practical, and companies are interested in how to prepare specialists for themselves. For example, in SoftServe training is free, there are courses on different technologies and on different schedules. The course lasts about three months, and training can be combined with work.
To access the courses, you need to pass the test, which will help to assess initial level of knowledge on the technology – at least in theory. And that is important – the test is conducted in English. Desired level of proficiency at least at the Intermediate level.
5. If necessary, tighten English
Even if the company operates on the CIS market, no English is still not enough. In addition, specialized literature, courses, professional articles, all in English. Moreover, sometimes it is the lack of language proficiency prevents the further development, when the quarry has gone up.
6. Make a statement
Send your resume and portfolio even in those companies where there are no jobs, and the company of your dreams. Your resume will remain in the database, and when there will recruitment can invite you.
SEE ALSO
Where to look for work in the fall and who will pay the most
Along with your resume send a cover letter – tell us why you are interested in the company, what you want to learn and what they can suggest.
Fill in your profiles in social networks, e.g., LinkedIn. Very often IT recruiters find the right employees there. Communicate in social networks with HR managers and recruiters of companies, which would like to work.
7. Prepare for the interview
Interviews in big IT companies can take place in several stages: interview with recruiter, technical interview, interview with client, test and assignment etc. in addition to standard questions on interview, you may be asked to undergo psychological testing, to solve problems in logic, case studies, etc.
And also appreciate the soft skills of a candidate: ability to work in team, initiative, desire to obtain and share knowledge, accepting feedback, communication skills etc.
If you have no experience, in an interview talking about what already know, what you working on that plan to study. Reinforce all this with examples from practice. Often interviews are not judged the candidate's knowledge and his thinking. Knowledge in IT quickly become obsolete, and the speed of thinking helps to keep up with the changes.
8. Get rid of the illusion
Often people tend to get into IT just for the sake of high salaries and opportunities to move to work under contract in another country. You should not rely solely on these factors. High salary and other "buns" in the absence of motivation to develop in this sphere will not save you from burnout.
It is also important to think whether you are adopted in IT companies culture: informal communication, the appeal to "you", "runglish", slang, humor, erased boundaries of the workday. Special culture of providing feedback – not criticism, but focusing on the skills that are worth paying attention to.
We will remind, earlier in Ukraine lacked only highly specialized IT professionals, now you will not find specialists and web/digital development, experts say.
Comments
comments