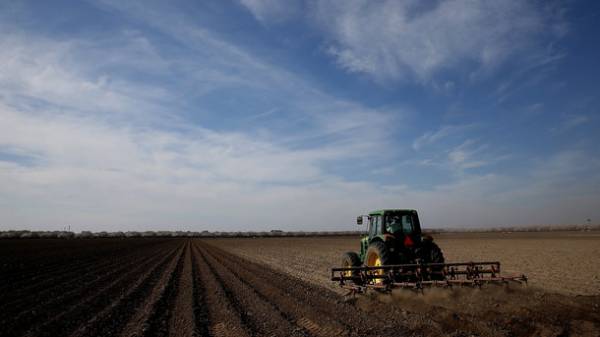 As at 31 March in all regions of Ukraine planted 1.2 million hectares of early grain and leguminous crops, accounting for 51% of the target under these crops 2,402 million hectares. About it reports the Ministry of agrarian policy of Ukraine.
In particular, in terms of crops sown:
spring wheat – 76 thousand Hectares, or 40% of the forecast (190 thousand Hectares).
spring barley – 819 thousand Hectares, or 47% of the forecast (1728 Hectares);
oats – 80 thousand Hectares, or 39% of the forecast (208 thousand Hectares).
peas – 241 thousand Hectares, or 87% of the forecast (276 Hectares).
Also started sowing sugar beets (planted 7 thousand hectares) and sunflower (planted 26 hectares).
"Winter grain crops for harvest in 2017 continue the spring vegetation on the area of 7.1 million ha (planted 7.2 million ha). Seedlings of winter rape obtained on an area of 882 hectares (planted with 899 thousand hectares)", – reported in the Ministry of Agriculture.
According to the operative data of the regions, agricultural enterprises in the presence of a 1 million tons of nutrients are mineral fertilizers (105% required).
Recall that last years Ukraine has gathered a record harvest of grain and oilseeds and increased exports. According to experts, the next harvest will be better than the previous ones and there is every reason to expect a revision of the current forecasts upwards.
Comments
comments