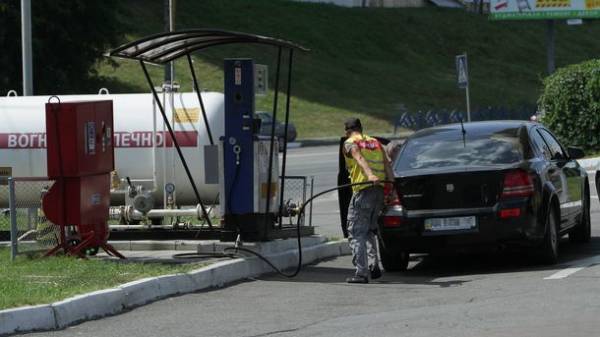 Global prices for liquefied gas for cars started to grow, and today we can assume a sharp rise in prices on the Ukrainian market. This was stated by the President of the Ukrainian Association of liquefied gas Stanislav batrachenko.
According to him, Ukrainian drivers should prepare for the same price jump as it was in August 2017.
"While I can see the world prices, and they do not correspond to Ukrainian. The increase was somewhere on two thousand hryvnias in the opt. In retail that's hryvnia per liter," – said batrachenko.
The expert added that the rise in prices should be expected roughly after 10 October.
"Before October 10, I see no reason of price hike. But now there is a price drop and it will stop. Until the 10th of October will be somewhere on this level. But with the 10 Oct already can go rise in price. This forecast," – said batrachenko.
As reported, the retail prices for liquefied gas in Ukraine in August increased by almost 50 – 70% and reached record levels in the 16-17 UAH per liter. The Antimonopoly Committee of Ukraine initiated proceedings in connection with such price dynamics in the market. Since the end of August, the trend to lower prices for liquefied petroleum gas, however, began to rise in price of gasoline.
Comments
comments