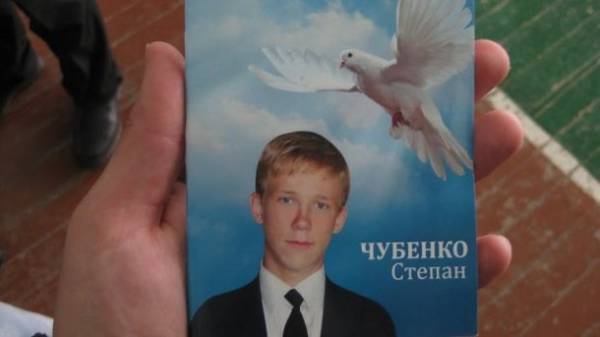 The General Prosecutor's office of Ukraine appealed to Russia with a request to extradite the militants of the so-called "DNR" Vadim Pogodin, who is suspected in the murder of the school student from Kramatorsk Stepan Chubenko in 2014.
About this in Facebook wrote press Secretary of the Prosecutor General of Ukraine Yury Lutsenko Larisa Sargan.
In her message, she quoted the statement of the Deputy Prosecutor General Sergei Enina: "Today appealed to the Prosecutor General of the Russian Federation with a request to give us one of the leaders of the "DNR" Vadim Pogodin, who in 2014, in Donetsk brutally killed an underage Stepan Chubenko".
See also: Poland extradited two Ukrainians
"Pogodin was detained and was being held in the temporarily occupied territory of Crimea. All fans of "zrada" once said:
is not the recognition of Russian Crimea;
– international conventions and practice of the courts of supranational jurisdiction testify to the obligation of States to implement legal cooperation, even if they are at war and occupying part of its territory;
and Yes, we will do everything possible to criminals bore the punishment of the law, even if they are hiding in the temporarily occupied territory", – stated in the message.
"Gentlemen, the Russian prosecutors! If you still have some remnants of conscience and honor, don't cover for a child murderer! V. Pogodin should stand trial and be held legally accountable for a particularly serious crime," wrote Gar.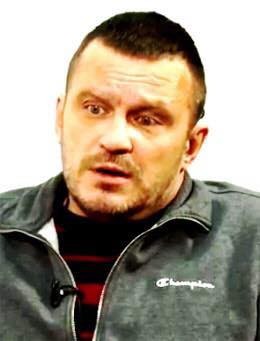 Vadim Pogodin. Photo: Facebook
Stepan Chubenko was a goalkeeper of the club Kramatorsk "vanguard". 23 Jun 2014 he came back from Kiev after Donetsk, where he was detained militants "DNR" battalion "Kerch". According to one version, the student was arrested for the yellow-blue ribbon on his backpack and shot. In the document the so-called "Prosecutor's office "DNR" said that the militants had suspected Chubenko to participate in the "Right sector".
At the end of June this year, the media reported that in the occupied Crimea arrested one of the commanders of the so-called "DNR" Vadim Pogodin. He was transported to the detention center in Simferopol. In 2014, Pogodin was the commander of the "battalion" of militants "Kerch".
Comments
comments