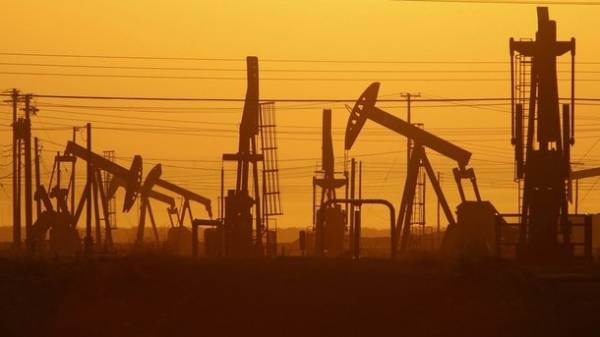 Oil prices continue to rise on Tuesday, after jumping to its highest level in more than two years, writes MarketWatch.
So, the price of November futures for Brent crude on London's ICE Futures exchange on the morning of 26 September was 59,38 USD per barrel. At the end of the previous session, the contract rose to 59,02 the dollar, according to FactSet, the highest since July 2015. Futures price for WTI crude oil for November in electronic trading on the new York Mercantile exchange (NYMEX) increased to 52.32 per barrel.
Since June, WTI oil rose by more than 20%, indicating the beginning of a bullish trend in the market.
"Support for the oil market in recent weeks had, in the first place, signs that the efforts of OPEC and Russia to reduce excess oil supply on the world market to bring good results. Talk about the fact that the agreement on the limitation of production may be extended, strengthens investor confidence in the possibility of a sustained rally," said analyst Fawad Forex Resected.
As you know, the 10 OPEC and outside the cartel of oil-producing countries, including Russia, at the end of 2016, agreed to cut oil production to 1.8 million barrels per day (b/d) compared with the peak level of October 2016. Oil exporters hoped to resolve the problem of excess supply of black gold on the world market and support prices.
In may 2017 the validity of the agreement was extended to March 2018. Recently some of the oil-producing countries participating in the agreement, made it clear that it is ready to extend its validity until the end of 2018.
SEE ALSO
In Russia gave a disappointing Outlook on the price of oil
Additional support for oil prices was provided by the statements of Turkish President Recep Tayyip Erdogan about the possibility of freezing the procurement of oil and gas from Iraqi Kurdistan, which is preparing to hold a referendum on independence.
So, Iraqi Kurdistan may transport oil in the amount of about 700 thousand barrels per day through the Turkish port of Ceyhan, and the loss of such a substantial supply which may impact on the oil market, experts say.
Comments
comments