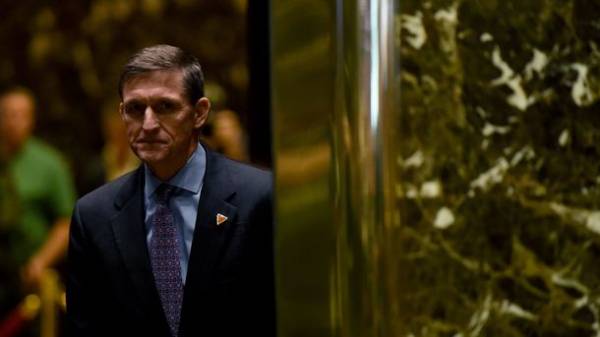 The resignation of the adviser of the US President op the national security Michael Flynn due solely to a lack of credibility on the part of the head of state, said on Tuesday White house spokesman Sean Spicer.
"We have reached the point where the problem occurred. It is not legal, but for lack of confidence. The trust between the President and General Flynn has fallen so much that we came to the conclusion that it is necessary to change something", – he said at a briefing in Washington.
Commenting on Flynn's contacts with the Russian Ambassador in Washington Sergei Kislyak, a White house spokesman stressed that the fact of holding such talks are quite normal, and claims of the tramp lies in the fact that his adviser failed to accurately convey the content of those conversations to the Vice President Mike Pence.
"He (M. Flynn – ed.) did nothing that could be considered a violation of the law. He was quite right to discuss (with the Ambassador of the Russian Federation – ed.) questions, which both countries consider to be relevant", – said the representative of the White house.
As reported, Flynn was originally told Penny that in the course of contacts with Kislyak before the inauguration trump has not discussed the issue of sanctions against Russia. Later, however, the Advisor acknowledged that he could forget some of the details of the negotiations. This case has received a wide resonance in the United States and, eventually, led to the resignation of Flynn.
Comments
comments