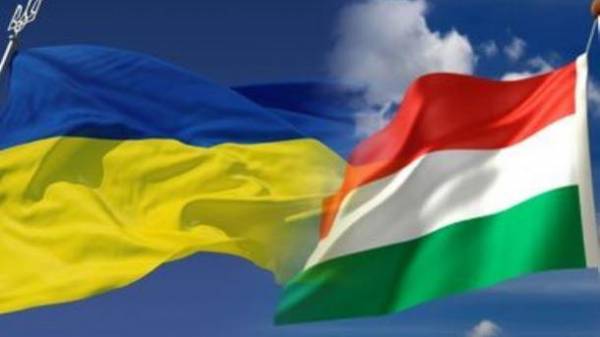 The head of the Ministry of human resources of Hungary Zoltan Balogh asked for a private meeting with the Minister of education and science of Ukraine, Lilia Grinevich in connection with the new law of Ukraine on education.
As reports Radio Freedom, in an official letter to the head of the MES Balogh notes that the education act and especially his article about the language education of minorities has caused concern to several governments of neighbouring countries, including Hungarian.
According to Balogh, the meeting will provide an opportunity "to discuss some concerns that arise from the Hungarian authorities regarding new Ukrainian law", and having received information of the Ukrainian side, the Minister hopes to see, however, what are the true reasons and purpose of adopting a new law on education in Ukraine.
SEE ALSO
The Hungarian Parliament condemned the new law "On education" in Ukraine
On Monday, September 25, Balog will take part in the opening of the academic year at the Institute of Ferenc rákóczi II in Beregovo in Transcarpathia, which also invited the head of the MES of Ukraine Lilia Hrynevych.
Also in Transcarpathia with working visit plans to visit the speaker of the National Assembly of Hungary Laszlo Kever.
Earlier, the Minister of education and science, Liliya Hrynevych said that Ukraine is ready to send to the Council of Europe for examination the language article of the education lawto confirm the absence of violations of international obligations.
She also expressed hope that the President of Ukraine Petro Poroshenko will sign the law "On education" is going to last examination of the language of the article.
Recall, the foreign Ministers of Bulgaria, Hungary, Greece and Romania have signed a warning letter to the foreign Minister of Ukraine because of the new law on education.
As you know, September 5 deputies of Ukraine adopted on second reading and in whole draft law "On education", which, in particular, specifies that the language of the educational process in educational institutions is Ukrainian.
Hungary has appealed to the OSCE Secretary General, the Commissioner of the organization for national minorities and the current Chairman of the OSCE, and the UN high Commissioner for human rights and the EU Commissioner for enlargement and European neighbourhood policy because of the educational law of Ukraine.
Comments
comments