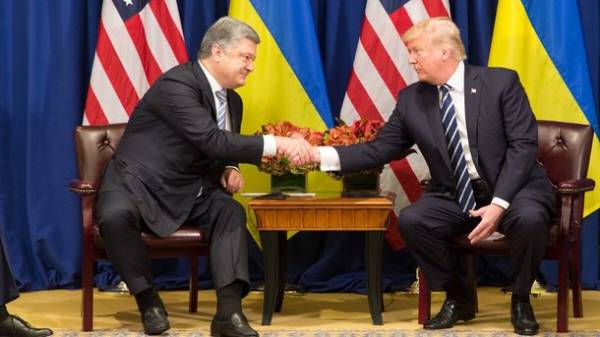 The President of the United States Donald trump praised the visit of President of Ukraine Petro Poroshenko in new York.
"It is wonderful that today with us in new York, the President of Ukraine Petro Poroshenko," wrote trump on his Twitter.
It was wonderful to have President Petro Poroshenko of Ukraine with us in New York City today. #UNGA
https://t.co/UKOMUj0ZuL pic.twitter.com/GpkERy8WiP
— Donald J. Trump (@realDonaldTrump) September 21, 2017
Recall, September 20, Petro Poroshenko spoke at the 72nd session of the General Assembly of Oonv new York. He talked about the Donbass, the peacekeepers, Russia, de-occupation of Crimea. The full text of his speech can be read here.
Comments
comments