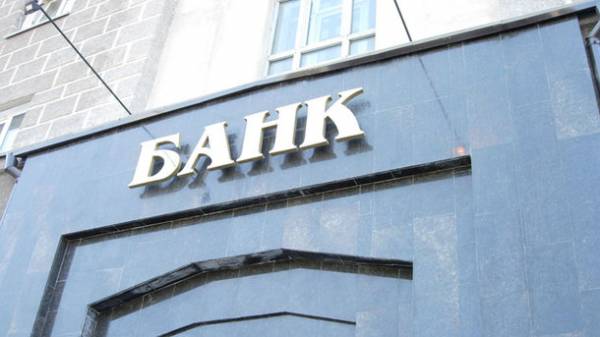 The international rating Agency S&P Global Rating (S&P) estimates Ukraine's banking system as high risk according to the methodology of assessment of industry and country risks of the banking sector (Banking Industry Country Risk Assessment BICRA), the report said S&P.
"Despite some improvement in the macroeconomic situation in Ukraine in 2016 and further improvement in 2017, the risk of the Ukrainian banking system remains one of the highest in the world, which is reflected in its rating of 10 (highest risk)", – stated in the document.
According to analysts, the key factors of financial and operational risks for Ukrainian banks are still tense situation in the Donbass, as well as political instability. In addition, Ukraine's banking system is exposed to a high debt burden in 2018 Ukraine will have substantial payments on the foreign debt.
The Agency expects that the risk of the banking system of Ukraine will continue to remain high. According to estimates by S&P, Ukrainian banks in 2017 will show a very high level of loan losses and problem loans. The banking system remains prone to Deposit outflows, and its access to the capital market is limited.
Earlier, the NBU Council said that the banking system in Ukraine has already passed the treatment process and crisis in this sphere behind. "The banking system in the last three years, i.e. 2014, 2015, 2016, went through very difficult times. And we can say that the cleansing of the banking system is completed," – said a Board member of Furman.
At the same time, Furman noted that this does not mean that banks, especially small, will not go bankrupt or to self-destruct.
in the course of cleansing the banking system of Ukraine from the market were removed more than 80 financial institutions. Three years ago there were 180 banks, now there are 93 operating financial institutions.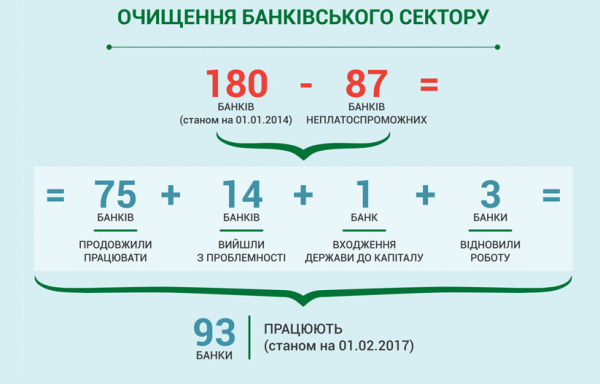 Graphics: NBU
Thus in wydanych market banks was concentrated about 30% of all banking system assets. Characteristically, most of the financial institutions left the market in late 2014 – early 2015
Comments
comments