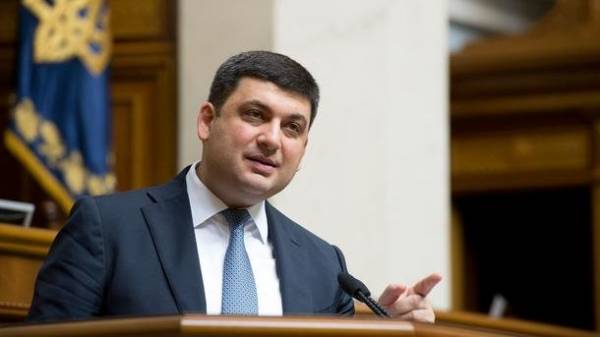 Prime Minister Vladimir Groisman during a speech to Parliament said he will consider the question of dismissal of the head of the Antimonopoly Committee (AMCU) Yury Terentyev. He said this during an Hour of questions to government in Parliament, reports "Interfax-Ukraine".
He noted that triggers his dismissal in that case, if found to be conspiring to cover up the smuggling at customs.
SEE ALSO
AMC has cancelled the controversial tender in the port "South"
"The Ukrainian SFS (the State fiscal service. – Ed.) announced a tender for procurement of scanners… So think about it: the Antimonopoly Committee yesterday or the day before cancelled the tender, that cannot be called differently but the crime against the state, against revenues to the state budget, this is the crime that covers trafficking in the country. I will deal with the Antimonopoly Committee, if I can see the conspiracy, which now says the whole country that the Antimonopoly Committee became the second Tender chamber of Ukraine, I will raise the question about dismissal of the head of the Antimonopoly Committee with all its "hangers-on", – said Groisman.
As explained by the Prime Minister, we are talking about the purchase of scanners for use at customs.
Vladimir Groysman raised the issue of rising prices for food and stated that it should deal with the Antimonopoly Committee.
Comments
comments