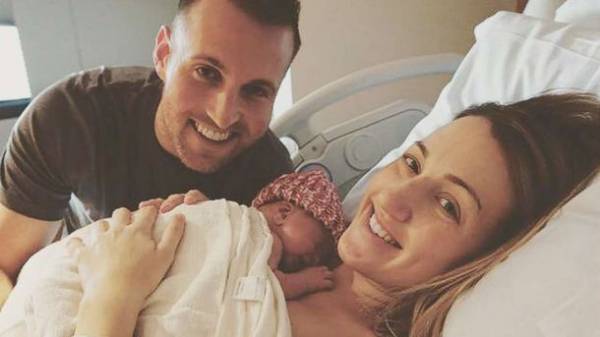 In Iowa (USA) obstetrician-gynecologist Emily Jacobs prematurely began to give birth, when took birth in other women, the newspaper reports ABC News.
The incident occurred about four in the morning. A pregnant woman for a change has already taken some childbirth. Emily forgot your cell phone at home, so he borrowed the phone to call her husband.
"I received a call at 4:45 am but did not answer because it was unknown number. Then Emily sent me a message about what is happening, and I immediately went," recalls the husband of a midwife, Ryan.
SEE ALSO
Drunk news anchor and devils in the weather forecast: the funny bloopers of journalists gathered in one video
"When I noticed the amniotic fluid (amniotic fluid), it is thought that it flows from a client to give birth, said Jacobs. But then I realized it was mine."
The midwife believes that her unique history of childbirth made her a better doctor who is "more aware" of their future patients: "It's definitely made me more empathetic and more knowledgeable about how it happens."
"During premature birth women are very worried about the health of their baby and their own health. Now, when I went through it can fully appreciate how excited and nervous", she added.
Interestingly, Emily's husband works as a teacher. For the great relief of his wife, he agreed to a year to leave work to be home with the baby.
Comments
comments