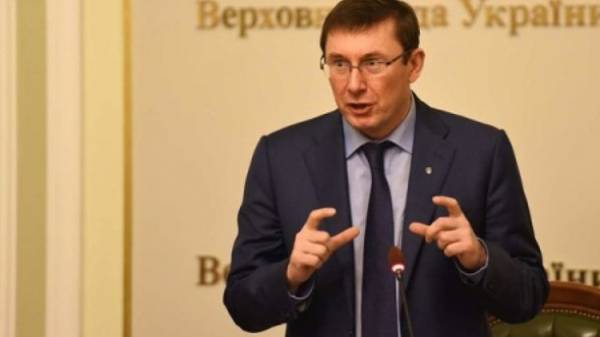 Criminal proceedings in which the ex-President of Ukraine Viktor Yanukovych, former interior Minister Vitaly Zakharchenko and former head of the security Service of Ukraine Oleksandr Yakimenko accused of involvement in the shootings on the Maidan Nezalezhnosti in February 2014, will be submitted to the court at the end of September this year.
"At the end of this month, we will send to the court the case for the one who gave the order to shoot (on the Maidan – Ed.). In our version, is the ex-President Yanukovych and ex-interior Minister Zakharchenko and former head of the SBU Yakimenko," – said the Prosecutor General of Ukraine Yuriy Lutsenko during the 14th annual meeting of the Yalta European strategy (YES) "would the world be new? And what does it mean for Ukraine?" in Kiev on Saturday.
Lutsenko also said that had virtually completed the investigation of "almost all, except for special cases", in relation to the environment Yanukovych. "The investigation is completed, the phase of the judicial process", – he added.
"116 persons are in the courts for square, including the killer" – cited data from the attorney General.
Yalta European strategy (Yalta European Strategy, abbreviated as YES forum) is an annual conference organized by the Victor Pinchuk Foundation.
The conference gathers the most influential politicians and businessmen of Ukraine and the world, it has been held annually since 2004.
Earlier, Prime Minister of Ukraine Volodymyr Groisman said about the need of convictions against corrupt officials.
HELP
Yalta European strategy YES: what you need to know
The aim of the conference is the development of Ukraine and its European future, as well as establishing international ties.
The founder of the Yalta European strategy, Victor Pinchuk, a prominent Ukrainian businessman and philanthropist.
Comments
comments