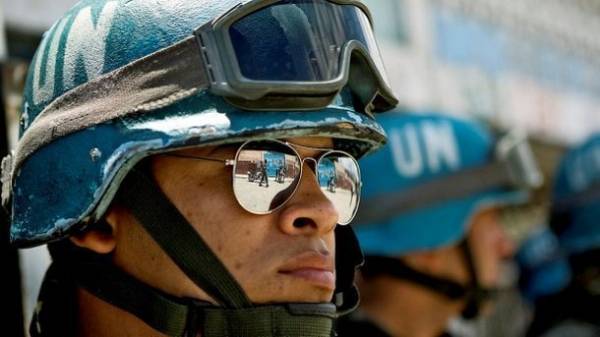 The President of Ukraine Petro Poroshenko said that the main goal of the Russian proposal on the deployment of peacekeepers in Donbas is the freezing of the conflict. He said this during his speech at the 72nd session of the UN General Assembly in new York.
"Hybrid peacekeeping Moscow's proposal is yet another example of Russia's ambitions is to legalize and to freeze the conflict forever. The UN is the only solution to de-escalate conflict so we can come to a political decision ", – said the President.
SEE ALSO
UN peacekeepers: how it works and three options for Ukraine
According to him, peacekeepers must observe the whole occupied territory of Ukraine and the Ukrainian-Russian border.
"This mission must meet all of the peacekeeping principles of the United Nations – they must be impartial. Therefore, there is no place for the staff of the aggressor," – said the head of state.
On 5 September, Putin said that agree to the deployment of UN peacekeepers only on the demarcation line in the Donbass to ensure the security of observers of the Special monitoring mission of the OSCE. However, he noted that this issue cannot be solved without direct contact with representatives of Pro-Russian militants in the Donbas.
After that, Russia sent to the UN a draft resolution on the deployment of peacekeepers in the Donbas.
In turn, September 7, Poroshenko stressed that UN peacekeepers should be deployed throughout the temporarily occupied territory, including uncontrolled land border with Russia.
Comments
comments