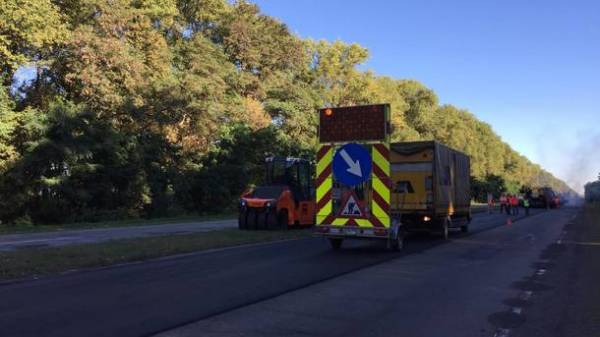 For major repair of motor road M-03 Kyiv-Kharkiv-Dovzhansky will be allocated in 2018 2 billion UAH. This was reported by the press service of the Ministry of infrastructure of Ukraine with reference to head of the Department Volodymyr Omelyan.
"At the initiative of the President of Ukraine, another strategically important highway Kyiv-Kharkiv-Dovzhansky should be allocated 2 billion UAH. We want to have a balanced policy in the framework of the state Road Fund. And I think that will also support regions and the Central government that Ukraine finally received quality of the road", – the press service quoted the Minister.
As reported, in August this year continued the repair of the highway M-03 "Kyiv-Kharkiv-Dovzhansky" in the direction of the city of Slavyansk (Donetsk region). According to the government, for the construction of roads in Ukraine in 2017 was sent 32.2 billion UAH, and the draft state budget for the year 2018 provides for increased funding of the construction and repair of Ukrainian roads by 37% compared with the 2017 year – on-year to 44 billion UAH.
Comments
comments